As you may know, you can use your Apple Watch to locate your iPhone through the magic of its Control Center. To get there, swipe up from the bottom of your watch face.
Once Control Center opens, scroll down until you find the little vibratey-phone-icon thing.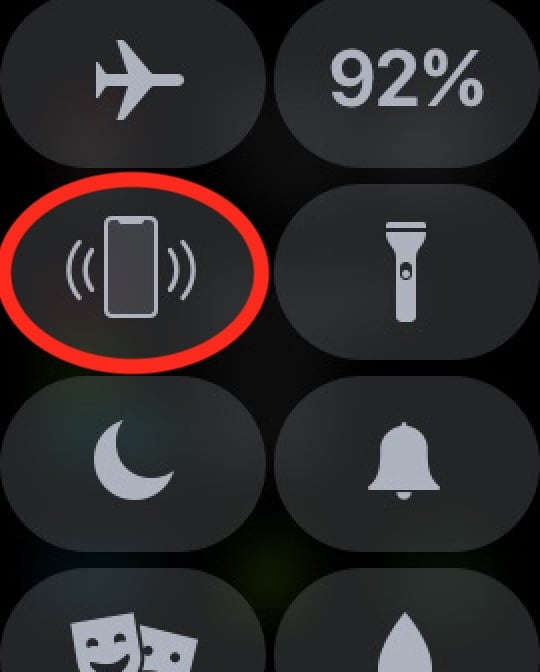 If you tap that, it'll play a loud sound through your iPhone to help you find it, which works even if the device is muted; however, you can press and hold on this icon as well. When you do so, not only will it give you the same annoying beeping noise, it'll also flash the iPhone's LED. This could be important for those of you with hearing loss, for example.
I guess if you wanted to flash the iPhone's LED without making any associated noise, you could consider opening your Watch's camera app, pressing firmly on the screen to turn the flash on, and then taking a picture. I can't imagine why that'd be important, but I dunno. Maybe you've got a sleeping baby and you often lose your phone in dark rooms. Maybe you're trying to avoid waking the Christmas demon that lives under your bed. Whatever works for you!