iOS 12 adds support for using third-party password manager apps to autofill logins. That makes it easier to use the same password manager app across your Mac, iPhone, and iPad. Read on to learn how to set it up.
To enable the AutoFill Passwords feature in iOS 12 so you can use your favorite password manager app, you first need the app installed on your iPhone or iPad and it needs to be updated with iOS 12 support. I'm a 1Password user, so that's what I'm running on my iPhone.
Here's how to enable AutoFill Passwords for third-party password manager apps in iOS 12:
Launch

Settings

Tap

Passwords & Accounts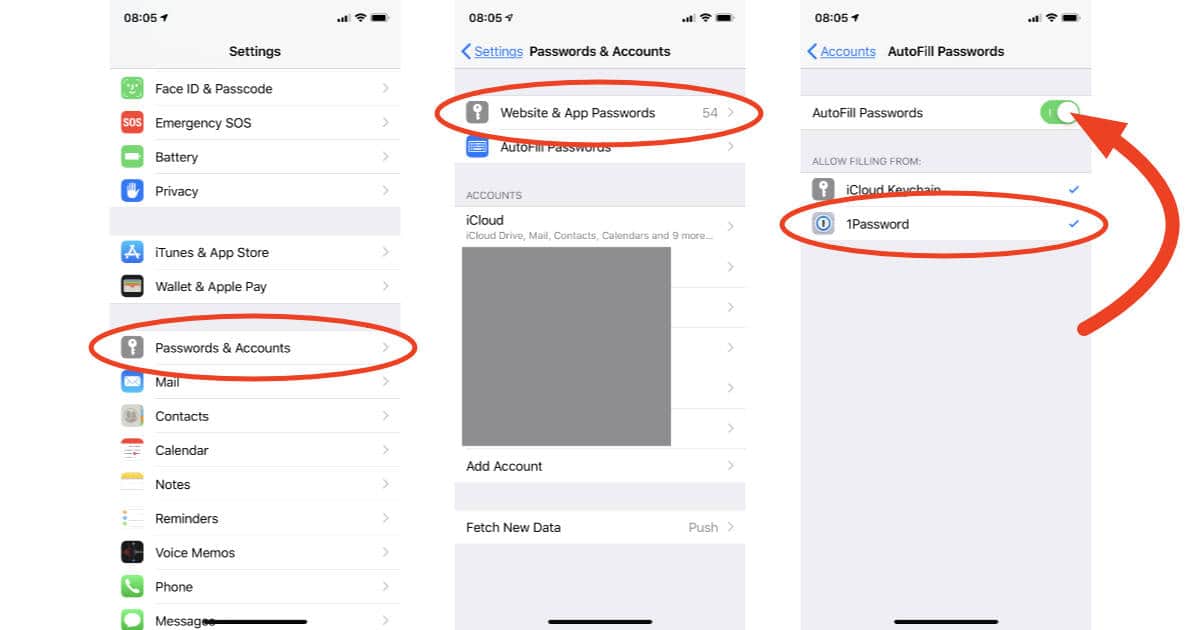 Tap

AutoFill Passwords

Select the password manager you want to use
Enable

AutoFill Passwords
Now when you visit a website that requires a login, just tap user name field and the correct account should appear just above the built-in keyboard. Tap the login you want and the fields automatically fill with your user name and password.
[Apple Releases iOS 12 for iPhone, iPad, iPod touch]
[1Password Adds iOS 12 Password AutoFill Support]
If for some reason you need to use multiple password managers, that's OK. iOS 12 will let you pick more than one, and you can choose the logins you want as if they were all in a single database.
iOS 12 is a free upgrade for the iPhone, iPad, and iPod touch.