Formatting a drive so you can install and boot macOS requires the GUID partition map. Unfortunately, Disk Utility in macOS High Sierra doesn't make that option easy to find. Read on to see where it's hiding.
We'll use an external drive for this example. Start by connecting the drive to your Mac. Once it's mounted, launch Disk Utility. The app is hiding in the Utilities folder inside the Applications folder.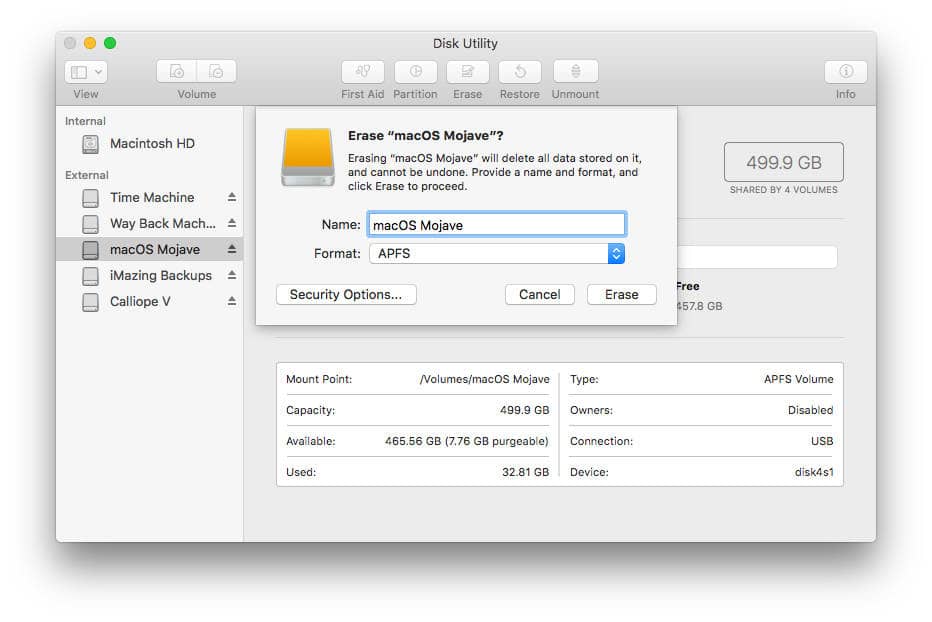 Click the View widget in the upper left corner of the Disk Utility window and choose Show All Devices. Now you should see your drive device descriptions with the drive name nested underneath. Select the drive description just above the drive name for the device you want to format.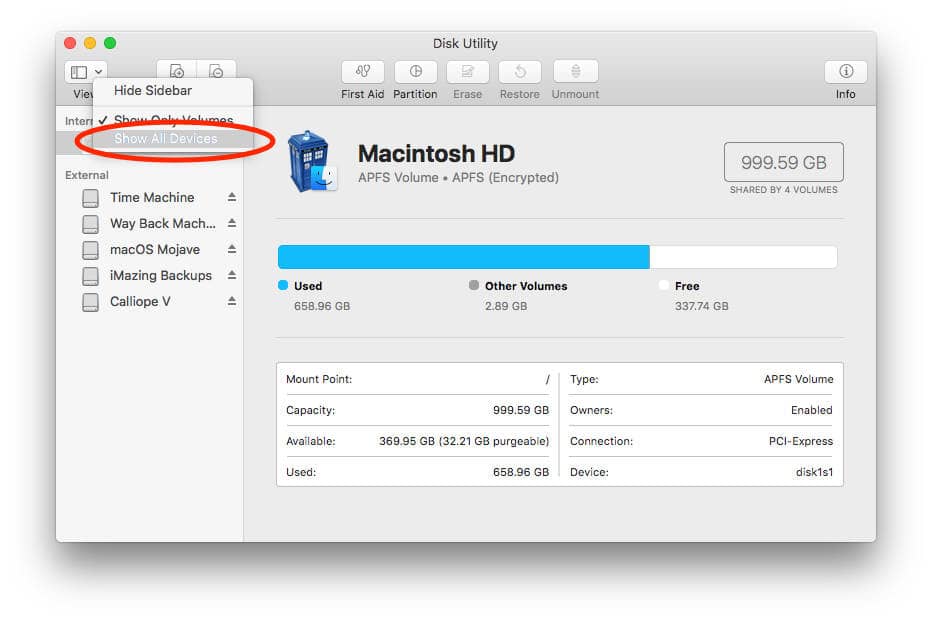 Now click the Erase tab. Set the format to Mac OS Extended (Journaled) and the Scheme to GUID Partition Map. If you selected the drive name instead of its description you won't see the Scheme option.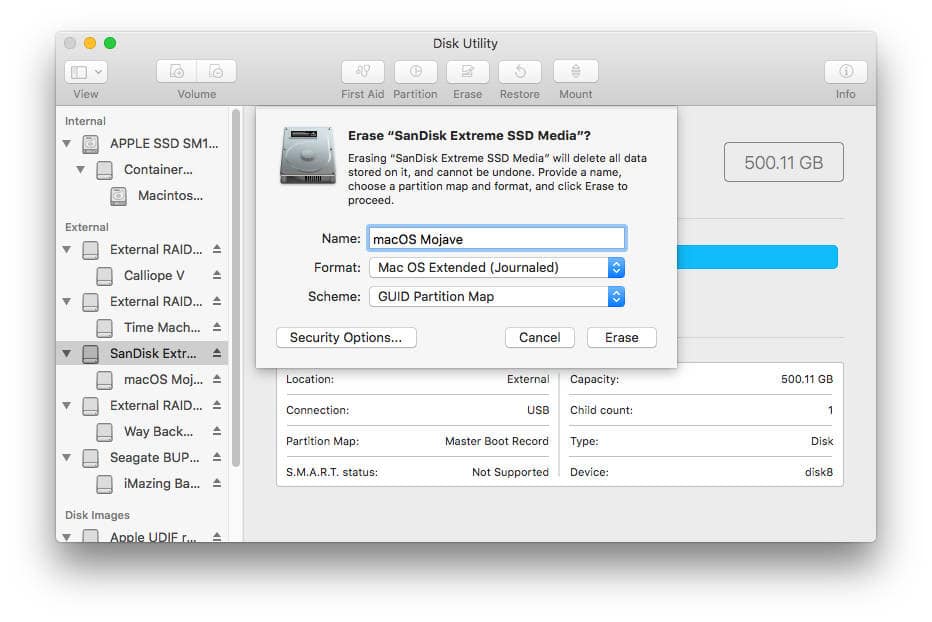 Click Erase to wipe all the data that's currently on the drive and reformat it for your macOS install. The drive will be formatted HFS+, but installing macOS High Sierra or Mojave will change the format to APFS, assuming you're installing on an SSD.