Formatting your drive correctly is an essential step in ensuring seamless operation of your macOS system, particularly when upgrading or installing a fresh operating system. This comprehensive guide will focus on GUID (Globally Unique Identifier) formatting for macOS Ventura and why it's vital for your drive.
What is GUID and Why is it Important for macOS Installation?
GUID, or Globally Unique Identifier, is a partitioning scheme used to define the structure of the data on the hard drive. The GUID Partition Table (GPT) is the successor to the Master Boot Record (MBR), offering numerous advantages.
For instance, while MBR limits hard disk size to 2TB, GUID can support a hard drive size of up to 9,400,000,000TB. Thus, allowing users to create virtually unlimited partitions. GPT stores boot and partitioning data across the hard drive, which provides an additional layer of data protection. Thus, if your drive crashes, your data can still be easily recovered.
What Is the GUID of a Hard Drive?
The GUID of a hard drive refers to the unique identifier used to represent the partition scheme in the hard drive structure. It defines how the hard drive divides its storage space into partitions. Moreover, it defines how each partition is used, and the data they store.
What Format Is GUID?
GUID format refers to the GPT partitioning scheme, which is an advanced system that handles larger sizes and provides more robust data protection than its predecessor, MBR.
What Is the Best Format for a Mac Internal Hard Drive?
The best format for a Mac internal hard drive depends on the specific use case, but generally, "Mac OS Extended (Journaled)" or "APFS (Apple File System)" are recommended.
Mac OS Extended (Journaled): Also known as HFS Plus, this file system is optimized for mechanical hard drives. If your Mac uses a Hard Disk Drive (HDD), this is typically the best choice. It is also the recommended format if your macOS version is older than High Sierra.
APFS (Apple File System): Introduced in macOS High Sierra, APFS is optimized for Flash/SSD storage and provides strong encryption, space sharing, and improved file system fundamentals. If your Mac uses a Solid State Drive (SSD), or if you're running macOS High Sierra or later, APFS is usually the preferred option.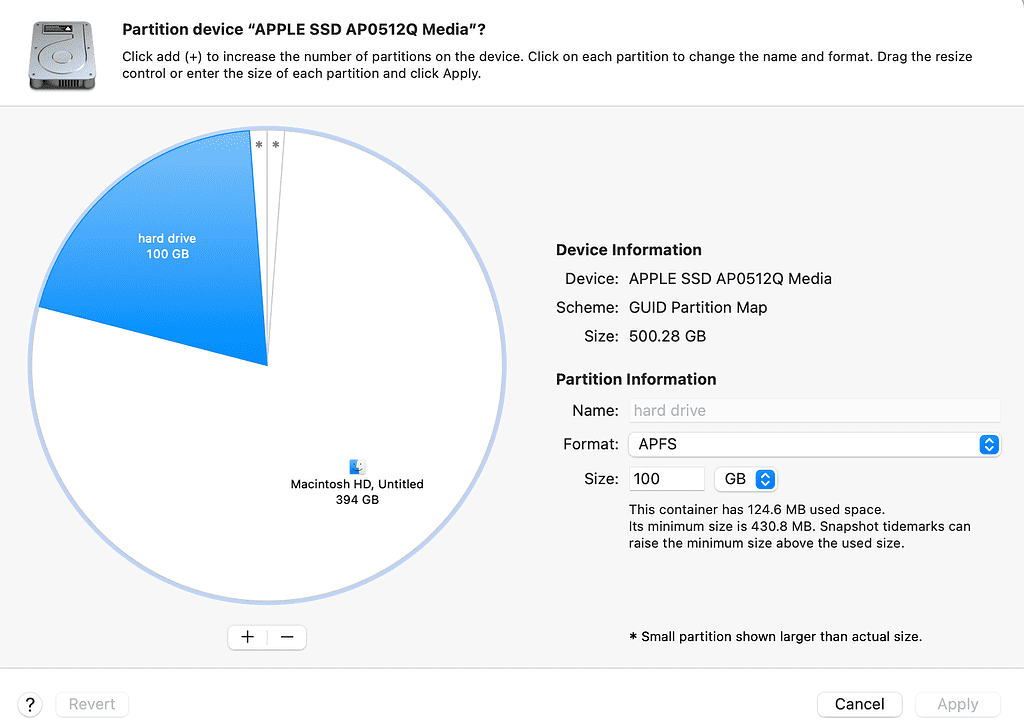 Should I Use MBR or GUID for the External Drive?
As of the release of macOS Ventura, macOS strongly recommends the use of GUID for all drives, internal or external, regardless of the maximum partition size. This is due to GUID's more robust features, including better data protection and compatibility with larger drive sizes.
What Is the Difference Between MBR and GUID?
The primary difference between MBR and GUID lies in their capabilities. MBR supports hard disks up to 2TB in size and allows for four primary partitions. Conversely, GUID supports much larger hard drive sizes and allows users to create an almost unlimited number of partitions.
Should I Format SSD MBR or GUID?
Given the many advantages of GUID over MBR, it is recommended to format SSDs with GUID, regardless of the size of the Solid-State Drive. You might also be interested in how to securely erase your Mac's SSD.
Best Practices When Formatting a Drive with GUID
Before formatting a drive with GUID, ensure you back up all your data. Always double-check you've selected the correct drive or partition before formatting. Finally, keep your macOS updated to ensure compatibility with the latest formatting protocols.
How Do I Format a Mac Hard Drive GUID?
Time needed: 1 minute.
Here is a step-by-step guide on how to format your Mac hard drive with GUID on macOS Ventura:
Connect your external drive to your Mac then open Disk Utility.
Select the drive you want to format.
Press the Erase button.
Your drive is now formatted with the GUID partition map scheme.
Common Errors and How to Troubleshoot Them
When working with disk drives, encountering errors is not uncommon, especially during formatting. These errors may be due to various reasons, including problems with the drive, file system issues, or even software bugs. Here's an expanded look at one common error and how to troubleshoot it:
Erase Process Has Failed
This error is typically indicative of an issue with the drive itself. It could be due to drive corruption, a physical defect, or even a problem with the drive's connection.
Try reformatting the disk drive: Sometimes, a second or third attempt can be successful, especially if the problem was temporary or related to software glitches. Make sure you've selected the correct format and partition scheme.
Change the scheme: If you were initially trying to format your drive with a certain scheme (like GUID), try changing it to another scheme (like Master Boot Record), then change it back. This can sometimes fix issues related to the partition table.
Use a different drive: If you're continually receiving this error, it might be a sign of a drive failure. Try using a different drive. If the error does not persist with the new drive, it's likely the original drive is damaged and may need to be replaced.
How to Format a Drive With GUID for macOS Monterey?
The steps for formatting an entire drive with GUID for macOS Monterey, or any other macOS, are the same as the steps listed above. As long as your macOS supports the Disk Utility feature, you should be able to follow these steps without any issues.
How Do I Find the GUID of a Disk?
On a Mac, the Disk Utility application can help you find the GUID of a disk. Select the disk in Disk Utility, then control-click it and choose Get Info. You will find the GUID under the "Disk / Partition UUID" section as well as the volume size.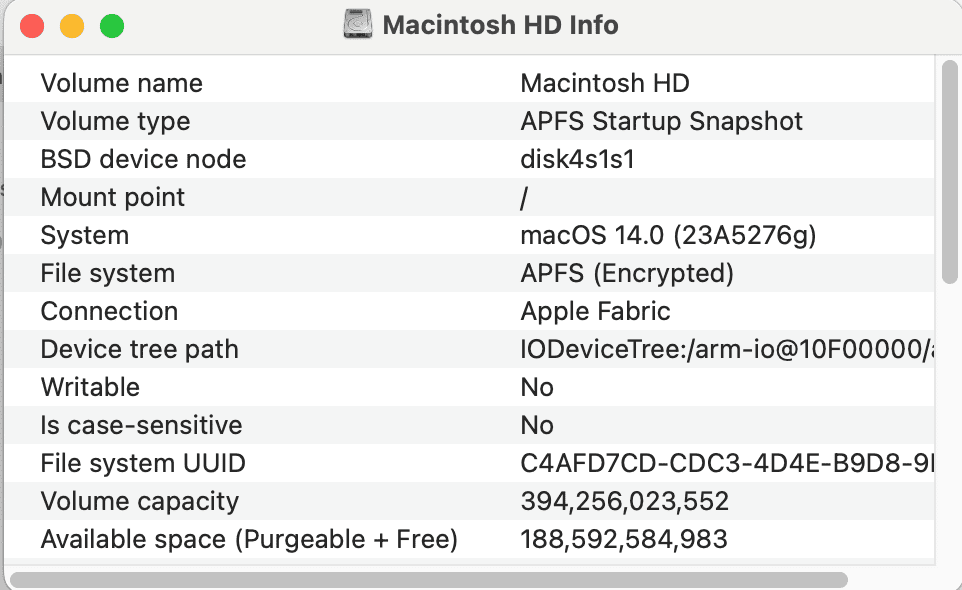 How Do I Find My Drive GUID?
Finding your drive's GUID can be done via the Disk Utility application on Mac, similar to the process of finding the GUID of a disk as explained above.
Conclusion
Understanding and properly formatting your drive and USB drives with GUID can significantly enhance your macOS experience, especially if you're running macOS Ventura. Although it might seem complex at first glance, the Disk Utility in macOS makes it quite straightforward. Just remember to back up your data, follow the steps carefully, and enjoy the peace of mind that GUID's robust data protection provides. For further reading, check out how to boot macOS from USB.
FAQ
How Do I Change My Drive to GUID?
You can change your drive to GUID by following the steps mentioned above, starting from connecting your external drive to your Mac and concluding with pressing the "Erase" button after selecting "GUID Partition Map" under "Schemes".
How Do You Format the External Disk Using That Scheme GUID Partition?
The process of formatting an external disk or storage device, such as a flash drive, using the GUID Partition scheme is similar to the process mentioned above. Simply connect your external disk to your Mac, open Disk Utility, select your physical drive, choose "Erase", and finally, select "GUID Partition Map" under "Schemes".
How To Convert GUID to MBR?
It's important to note that converting GUID to MBR is not recommended due to the limitations of the MBR partition scheme. However, if you must do it, you'll need to use a dedicated partitioning tool as macOS does not support this conversion natively.
How Do I Change Partition to GUID on Mac?
To change a partition type to GUID on Mac, you would follow the same steps as formatting a drive with GUID. Simply select the partition type instead of the whole drive in Disk Utility before proceeding to format it as GUID.