Apple's Keychain manages passwords on your Mac, iPhone, and iPad. Here's how you can see all those logins, as well as edit or delete them on your iPhone and iPad.
To see all the user names and passwords stored in Keychain on your iPhone or iPad, do this:
Launch

Settings

Tap

Passwords & Accounts

Tap

Website & App Passwords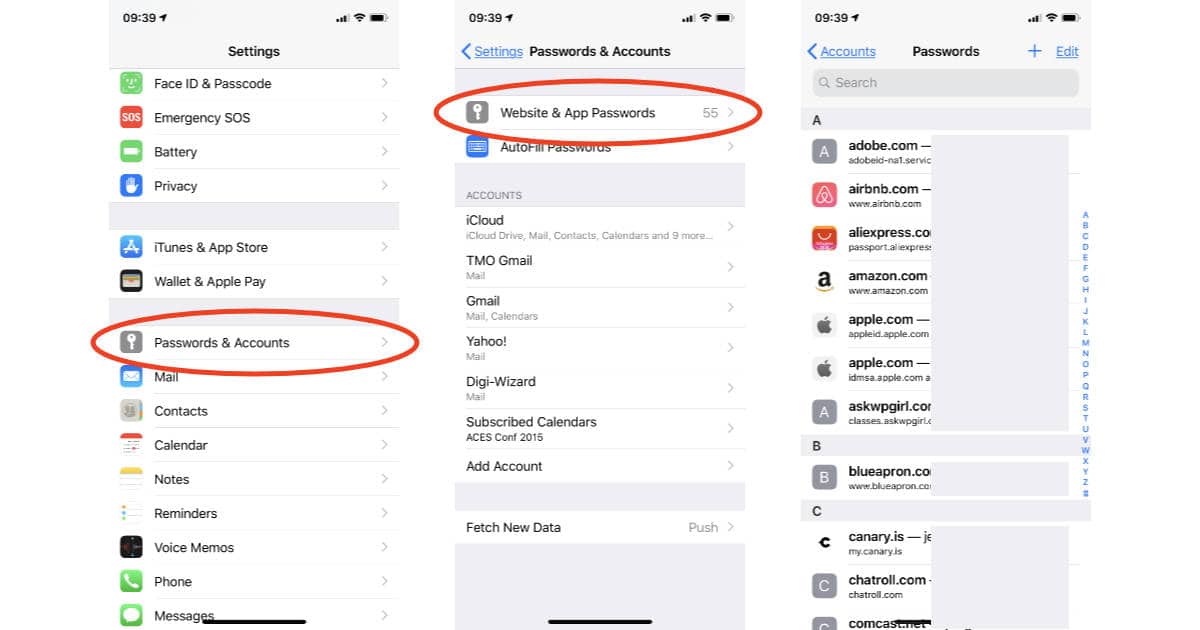 That gets you to the list of stored logins. From here you can search for a specific login, and tapping on one shows the user name, password, and associated website or app. Tap Edit to change what's stored in the entry.
You can also delete logins from the list view by swiping to the left on an entry. Assuming you're syncing Keychain through iCloud any changes you make on one device will propagate out to your other devices. If you delete a login on your iPhone, for example, it'll disappear from your iPad and Mac, too.
[How to Enable AutoFill Passwords in iOS 12]
This tip works just for passwords stored in Apple's own Keychain tool. If you're using a more powerful password manager, like 1Password, you'll have to manage logins using that tool's app instead.