If you've used a Mac or an iPhone for any length of time, you've probably realized that Apple often provides at least 47 convenient ways to do the same thing. Finding out what the charge level is on your AirPods is no exception! The most obvious and most convenient method, I think, is using your iPhone. Place your AirPods inside their pretty little case, open the lid, and then hold the whole shebang close to your iPhone. Within a moment or two, you should see something like this: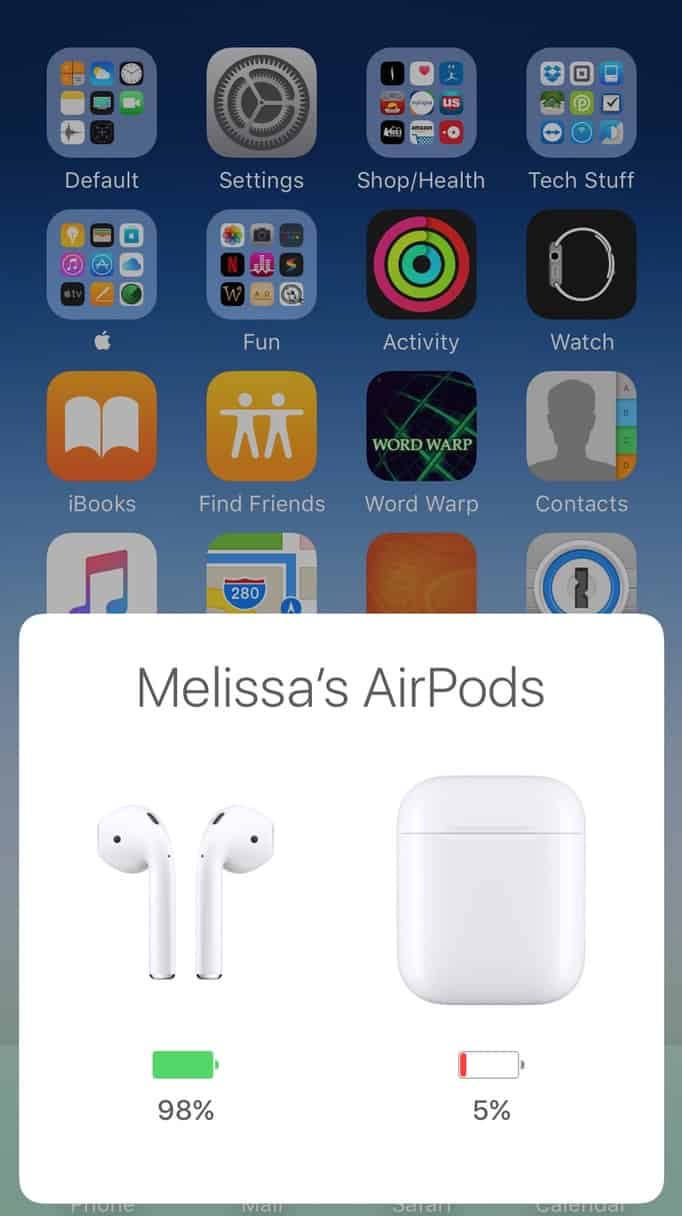 Now, in my experience, you may have to close and reopen the case a few times to see that pop-up, depending on whether the moon is in the seventh house and if Jupiter is aligned with Mars. Cursing at your iPhone seems to help, too! But there are other ways to find out the charge level using iOS if you want to—for example, you can swipe up from the bottom of your screen to access Control Center, swipe over to the music controls, and tap the speaker option at the bottom if necessary.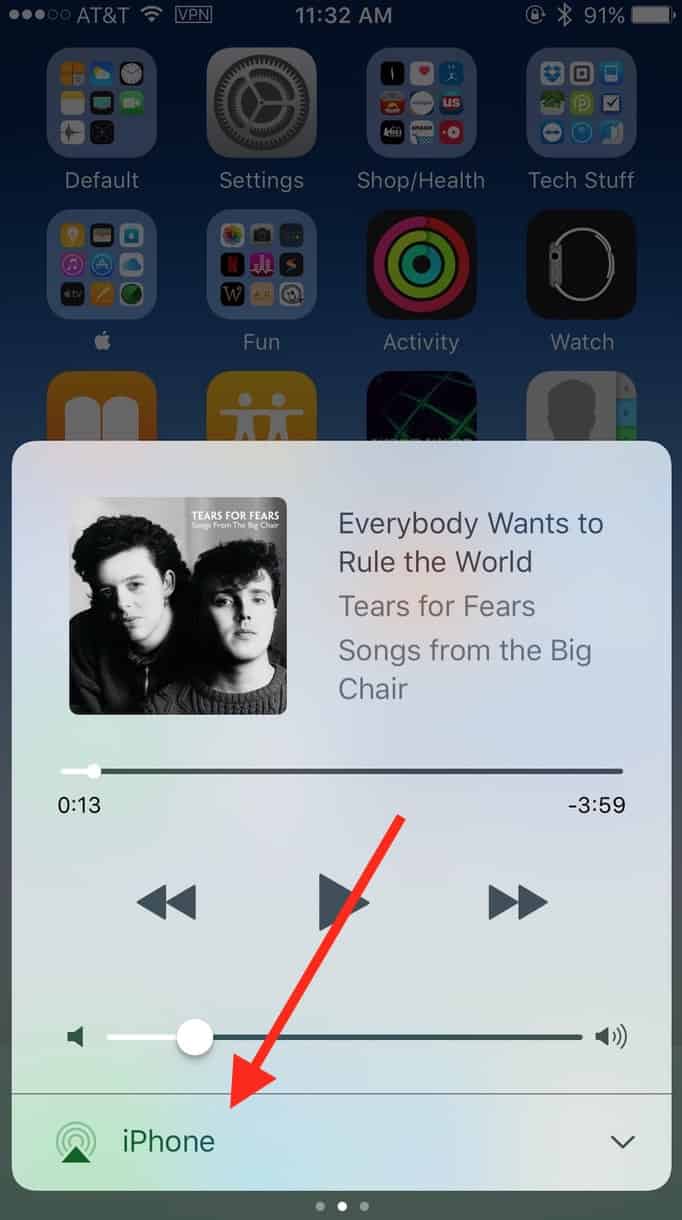 Then you'll be able to see that info, assuming your AirPods aren't in their case with the lid closed.
Alternatively, you could also swipe from left to right across your iOS device's screen to access the "Today" view. If your AirPods are connected to the device you're looking at (and if you have the "Batteries" widget configured), you'll get an update on their charge level—and the charge level of your other stuff, too!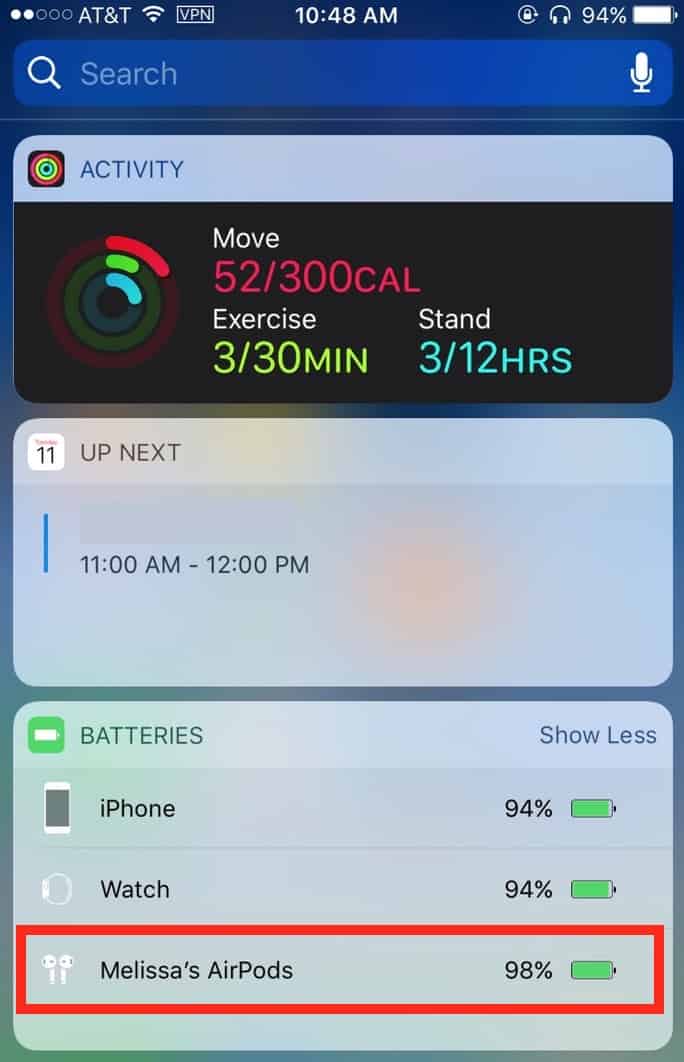 (If you don't see the "Batteries" widget, here's how to add it.)
One more fun way to check your AirPods' battery levels is by asking Siri to tell you what's what on the device they're connected to.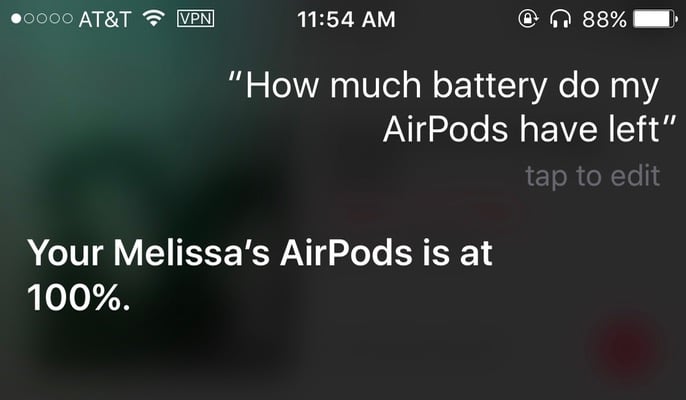 On your Mac, you can quickly see your AirPods' status using the Bluetooth symbol near the top-right of your screen if they're connected to your computer.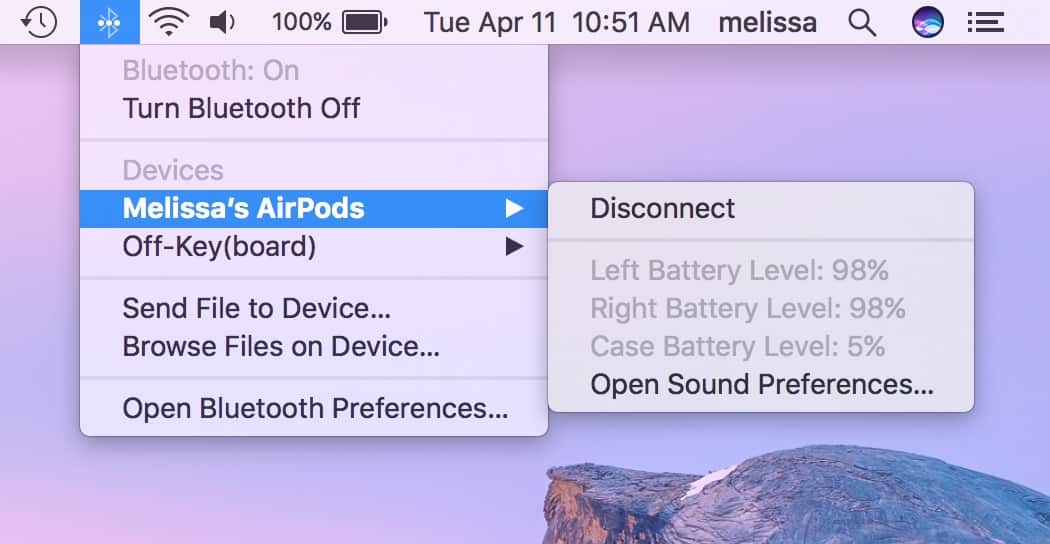 Or if you're listening to something through iTunes, the little speaker icon in the toolbar will give you that info…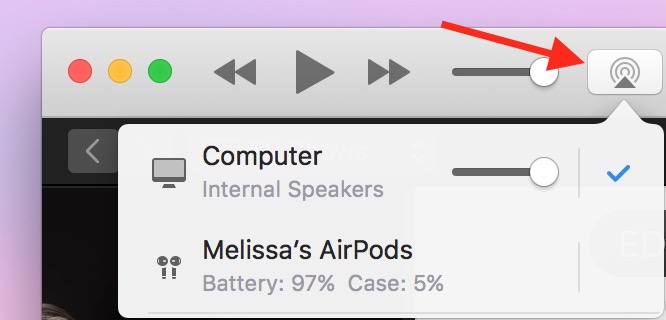 …as will the volume button on the MiniPlayer.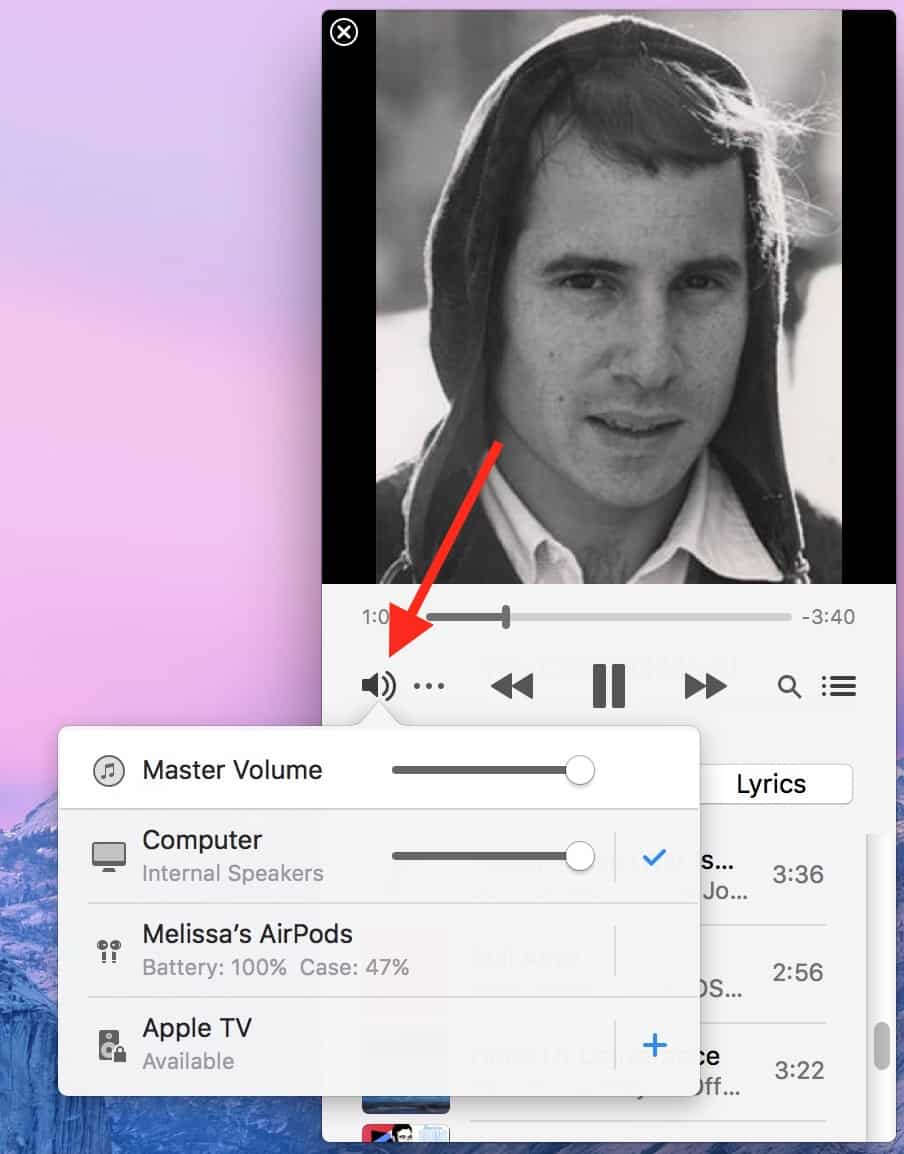 Whew! And finally, if you just gotta learn more about the batteries in the AirPods—including, say, what the status light means when it's green or amber or flashing—check out Apple's support page. I mean, I could tell you what those things are all about here, but I wander off-topic enough as it is, don't you think? I feel sorry for my editor sometimes.