When Apple first announced HomeKit in 2014 I hoped it would be the unifying platform that let me truly control all my smart home devices as if they all came from the same company. That turned out to be true, but in the end it doesn't really matter because HomeKit has become a raging s*#t storm, and I finally have to accept that.
HomeKit is Apple's smart home device and home automation platform. Any company can make devices that support the standard, and they all work together like one big, happy, family. At first, Apple relied on developers to make their own apps for controlling everything, but later released its own Home app, which now is required to manage some tasks, including accessing HomePod settings.
I love that HomeKit lets me control my smart home devices regardless if I'm home, or practically anywhere else in the world. I also love that it reliably manages my ecobee smart thermostat schedule when ecobee's own app failed.
There's a lot to like about HomeKit. So much so that most of my smart home voice controlled actions start with "Hey, Siri." When the HomePod came out I made a point to transition as much as I possibly could from Alexa voice control over to HomeKit and Siri. And yet, I'm ready to kick HomeKit to the curb and give Alexa a big apology for straying.
How HomeKit Broke My Digital Heart
My big problem with HomeKit isn't overall reliability. Apple has most of those issues under control, although I sometimes have problems where only part of a scene executes. We've moved beyond the days where I had to routinely log out of iCloud on my Apple TV and log back in again to keep remote access working. My problem is that the HomeKit platform is so fragile that when something goes wrong there isn't a graceful way to recover. In fact, there isn't any way to recover.
HomeKit is like an incandescent light bulb: It works as long as it does. When it doesn't, you throw it out and start over with a new bulb. HomeKit is essentially the incandescent filament in the home automation light bulb.
My figurative filament broke when iCloud decided I was syncing HomeKit data and couldn't get out of that loop. I knew I was in trouble when I launched Apple's Home app on my iPhone and was stuck with a screen that perpetually said "Loading Accessories and Scenes," and then saw the same screen on my iPad.
After about 30 minutes a new link showed up at bottom of the screen saying "Reset Home Configuration." That translates to "wipe out all of your HomeKit data, including devices and scenes." In other words, it's the nuclear option.
That seemed a bit radical for being stuck in a sync loop, so it was time to do some troubleshooting. Relaunching the Home app and restarting my iPhone didn't fix the problem.
Logging every iOS device out of iCloud and logging back in from one—a commonly suggested troubleshooting step for this problem—didn't work. Nor did creating a new Apple ID, logging in with that, and then logging in with your original Apple ID (Seriously, that's one of Apple's suggestions).
In the end, I had a pile of three iPads, an iPod Touch, and an iPhone all logged out of my iCloud account. Also, I logged out from my Apple TV, and did a factory reset on my HomePod since I couldn't get past the "Loading Accessories and Scenes" screen in the Home app to log out my fancy new speaker from there. Still no dice.
Bonus: logging out of your iCloud account removes your credit cards from Apple Pay. So that's another thing to set up again.
Finally I accepted where this was heading and reset my HomeKit network, wiping out 23 scenes, seven automations, nine smart bulbs, five smart switches, six sensors, and probably a couple other devices I'm forgetting. And just like that, I was able to start setting up my devices in HomeKit again.
HomeKit's Achilles Heel
After four years, the answer to HomeKit problems shouldn't be "wipe it out and start over." That feels a lot like Microsoft telling Windows users to reformat their hard drive and reinstall the operating system when something goes wrong. It also feels very un-Apple-like.
Instead of jumping right to the nuke-it-from-orbit option when something goes wrong, HomeKit needs a more graceful solution. I'd be happy with a dialog telling me there's a problem syncing and would I like to roll back to the latest HomeKit settings backup. I may lose a recently added device or scene, but that's an order of magnitude better than wiping out everything and starting from scratch.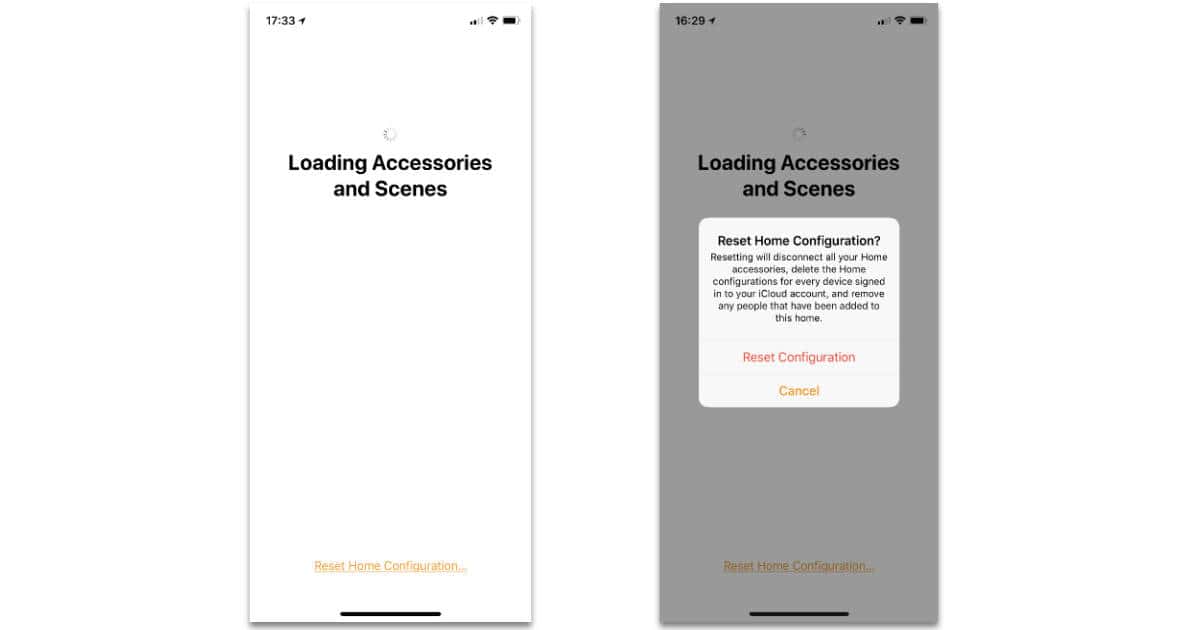 People look to their smart home platform to reliably automate actions and manage their devices. If Apple can't do that—and right now it really can't—maybe HomeKit should have a big BETA stamp on it, along with a warning that you shouldn't use it in situations where reliability is important. Imagine coming home to find you're locked out of your house because the HomeKit smart lock can't be reached without starting over with your home automation setup.
It's Not Me, HomeKit, it's You
I learned my lesson. Except for a couple actions that rely on HomeKit-only devices, all of my smart home automation is going back to Alexa. That's not a perfect solution because Alexa refuses to let me include the ecobee in Routines, and saying things like, "Alexa, turn on the living room lights" often gets me an "OK" response without the lights actually turning on.
Still, that's better than a platform that seamlessly links all of my devices together and then takes a dirt nap it can't recover from. It's frustrating when I look at everything HomeKit is capable of and have to instead use a platform that's more limited, but doesn't break.
I'm not saying Amazon's Alexa is better than HomeKit. Every home automation platform has its flaws and limitations. The real problem is that HomeKit is so fragile that I simply can't trust it any more.
Frankly, I don't feel comfortable recommending any consumer-level smart home platform to the average user. Flipping a light switch is still far more reliable, even if it means setting down the groceries or walking into a dark room. Maybe some day that'll change, and maybe some day Apple can prove to me HomeKit is robust enough to be my smart home platform—but not today.