Page 2 – News Debris for the Week of February 20th
One Amazon to Crush Them All
Short version. Apple's former VP of retail sales, Ron Johnson, left Apple in 2011 to become the CEO of J.C. Penney. It was tough sledding. Mr. Johnson tried to implement some of the retailing ideas that were so successful at Apple. However, the pushback from other executives and shareholders stopped him cold when revenues declined, and he eventually left. Back in 2016, Mr. Johnson explained why Penney should have weathered the storm with him and prepared for the future. "Ex-CEO Ron Johnson Says J.C. Penney Should Have Stuck With His Plan."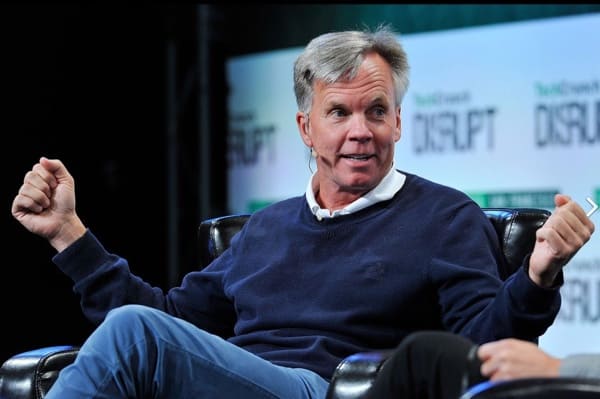 This week, we learned that J.C. Penney's corporate wisdom about the retail business has not fared well. "J.C. Penney to close up to 140 stores, offer buyouts." Notable, "The company said Friday that it would shutter 13% to 14% of its locations and introduce new goods and services aimed at the shifting preferences of its customer base." Here's the fun part.
'It became apparent to us that our footprint was too large,' Penney CEO Marvin Ellison told investors Friday, and the closures will 'allow us to raise the overall brand standard of J.C. Penney' and invest in remaining stores.
That sounds to me like a company that's rearranging the deck chairs and has no idea how to compete with WalMart online and Amazon. My guess and opinion is that J.C. Penney, seeing the handwriting on the wall years go, just couldn't change. It clung to the past and didn't trust Ron Johnson's instincts. CEO Johnson's notions led to financial difficulties in the early stages but likely would have turned things around down the road.
Instead, I surmise, J.C. Penney will now go the way of Borders because it takes an enormous amount of cash investment to build a major online sales presence. It's always easier to take the money at hand, roll it up the chain of command, than spend Big Bucks on a future bet. We shall see.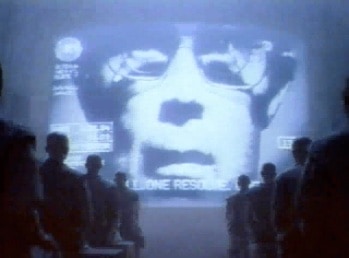 More Debris
Jan Dawson, who's been on Background Mode, has written a persuasive and powerful indictment of the political aspirations of Facebook. See: "Fighting Facebook's Power with More Facebook."
Author Dawson starts off with:
There has been rising concern about Facebook's power over many facets of our lives for years now and the concern is especially strong when it comes to news and media consumption where Facebook is becoming an ever more important channel. Because Facebook's algorithms determine which things users could be shown they actually see, Facebook bears a primary responsibility for making decisions about the media world its users live in.
But then we get to a much bigger issue. Author Dawson quotes Mark Zuckerberg's solution which is basically to turn Facebook into our virtual town hall that dictates the future course of discussion and the democratic process.
… establishing a new process for citizens worldwide to participate in collective decision-making. Our world is more connected than ever, and we face global problems that span national boundaries. As the largest global community, Facebook can explore examples of how community governance might work at scale.
If you're alarmed by this kind of online political group-think, raise your hand.
Moving on. One sign that Apple remains very serious about working in an open way with academia in AI research is this: "Apple's Turi acquisition funds new $1M UW professorship in AI and machine learning."
A new $1 million endowed professorship, made possible by Apple's acquisition of Seattle-based machine learning startup Turi last year, will give the University of Washington Computer Science & Engineering department a chance to attract more top talent in the field of machine learning and artificial intelligence.
w00t!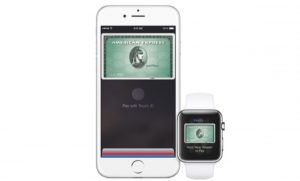 Jonny Evans has done a very thorough job of documenting the real prospects of Apple Pay worldwide. My guess is that more and more companies are coming to recognize how easy it is to enhance their payment security strategy with Apple Pay, but that's just a piece of this excellent overview by author Evans. "Apple Pay Will Be Available Everywhere, Anywhere, by 2020."
One of the questions we keep asking is what wil be the impact of computerization, AIs and robots on society? Consider this: "A conversation about the end of work, individualism, and the human species with the historian Yuval Harari" in "The Post-Human World." It's a sobering interview.
Finally, time for some upbeat tech. Well, maybe. Fed up with iTunes? Jeff Byrnes explains: "You Can Ditch iTunes With These Apps."
Choice is good.
______________________
Particle Debris is a generally a mix of John Martellaro's observations and opinions about a standout event or article of the week (preamble on page one) followed on page two by a discussion of articles that didn't make the TMO headlines, the technical news debris. The column is published most every Friday except for holidays.