What are the best devices released by Apple in the past few years? That's a pretty subjective list, so I asked the TMO staff what they thought, and the answers were pretty interesting. Read on to see what we think shows Apple's best work.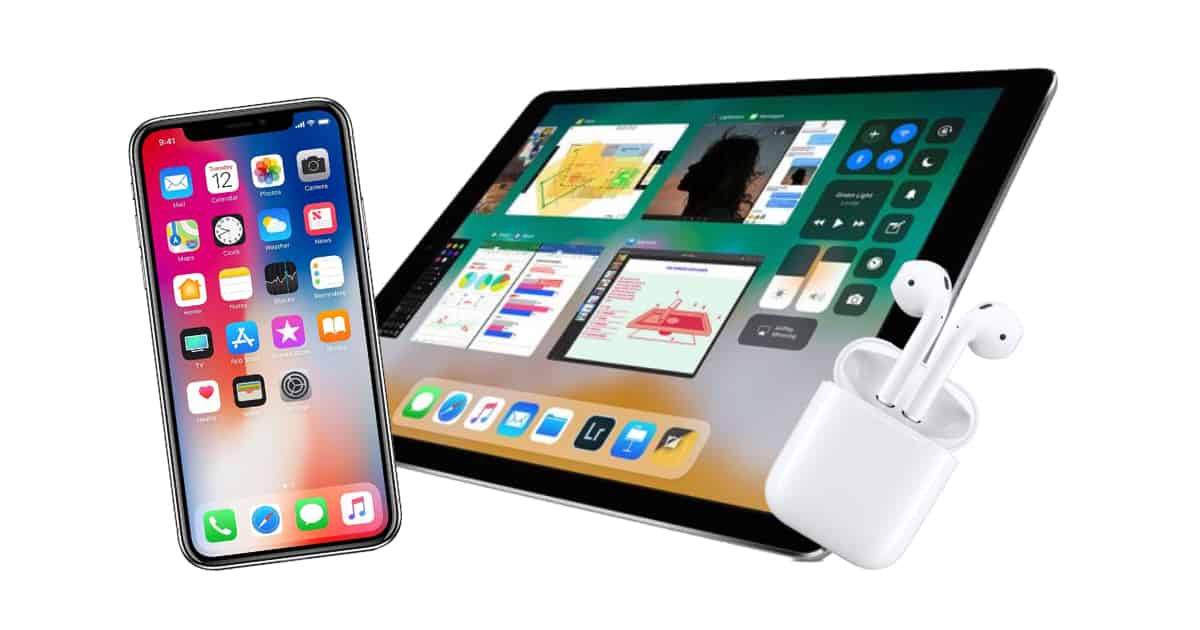 I tasked each of our writers with giving me a list of three to five devices from the past few years that are Apple's best products. Bryan Chaffin and I talked about the results on Apple Context Machine, along with the inspiration behind the idea.
Three products get an honorable mention with a single vote each: iMac Pro, 12-inch USB-C MacBook, and the Force Touch Trackpad. The rest of the votes had the iPhone X, 10.5-inch iPad Pro, Apple Watch, Apple Pencil, and AirPods in tight competition.
Apple Watch earned the most votes (5), followed by the 10.5-inch iPad Pro and AirPods (4), and iPhone X and Apple Pencil (3). I find it fascinating that all of the top-vote products are mobile devices. That's even with Apple Pencil having the most horribly designed charging system outside of the Magic Mouse 2. Apparently everything else the Apple Pencil does outweighs sticking it tail-end into an iPad to charge.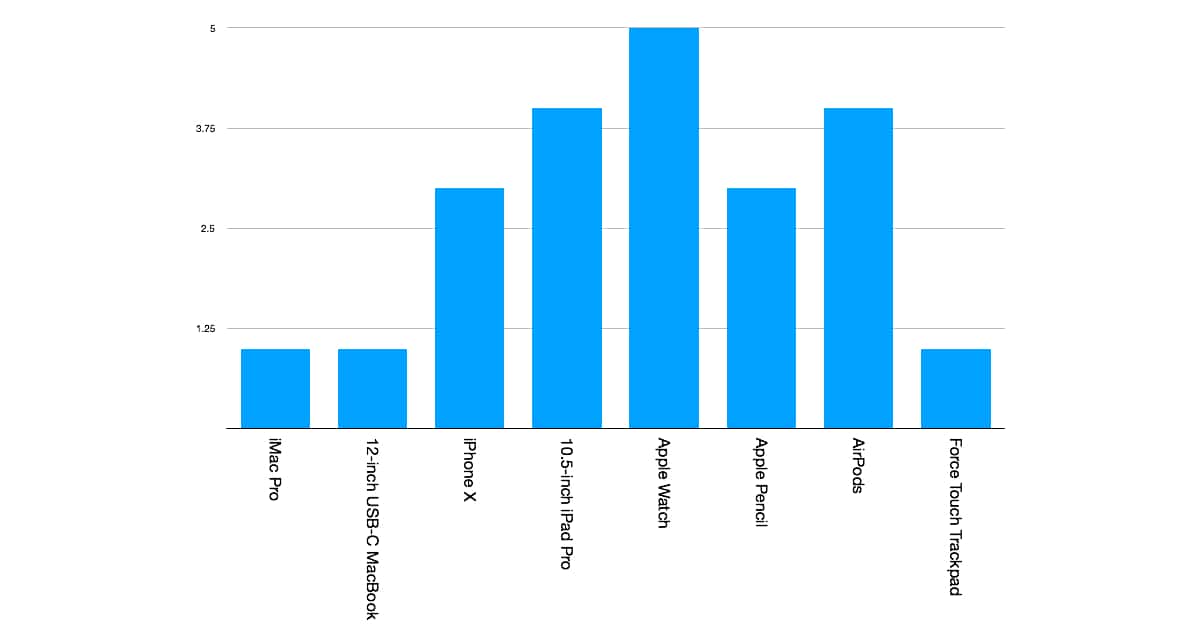 I'll happily admit Apple Pencil was on my list, and I can't imagine using my 10.5-inch iPad Pro without it. That doesn't, however, stop me from cursing Apple's engineers every time I need to charge it.
Granted, my sample set was pretty small, but I still find the results interesting because the clear cut winners for best products were all from Apple's mobile category. Maybe that's a sign that Apple seems to be more focused on its mobile devices than desktops and laptops. Or maybe it's a sign that TMO's staff spends a lot of time working on the go.
It's also interesting that HomePod didn't make it onto anyone's list. Maybe that'll change next year after Apple has a chance to give us some updates.