Adobe announced a new video editing and publishing tool on Tuesday called Project Rush. The cross-platform app is an end-to-end tool designed for people who regularly publish video content to YouTube and social network sites—and it'll run on your Mac, iPhone, and iPad.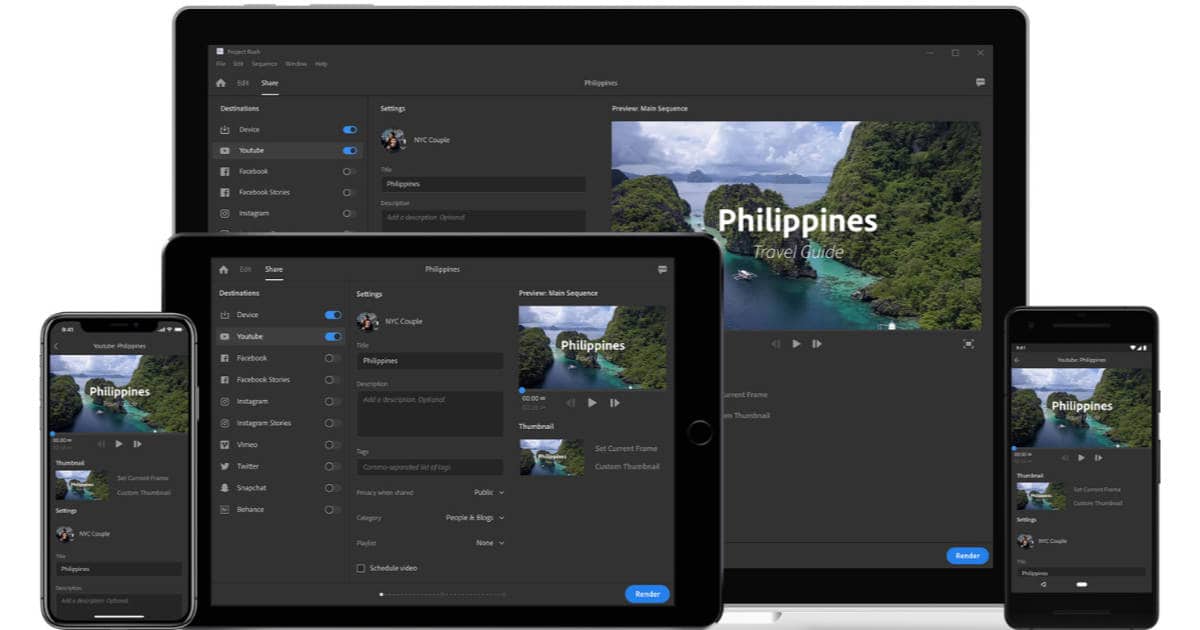 Rush projects sync to Adobe's cloud service so you can start editing on one device and jump to another to finish. Plus, you get the same tools across all of your devices.
Instead of being a stripped down and feature-limited video creation tool, Rush uses the same underlying technology from Adobe's pro video editing apps. It also uses AI to improve audio quality, and supports Motion Graphics templates so you can make your own title sequences.
You can upload finished videos directly to YouTube, Facebook, Twitter, Instagram, and Snapchat.
Adobe is officially releasing Rush later this year. The company isn't saying when, but it seems reasonable to expect it to launch during the Adobe Max conference in October. You can, however, sign up for the beta now at Adobe's Project Rush website.