SAN JOSE – Apple announced watchOS 5 on Monday. To be released in the fall, this Apple Watch update will include a Walkie Talkie app, new workout features, new Siri options and features, and support for Student IDs in Wallet.
Walkie Talkie App
The Walkie Talkie app is just cool. As the name suggests, it allows for quick voice messages between you and a friend using just your Apple Watch.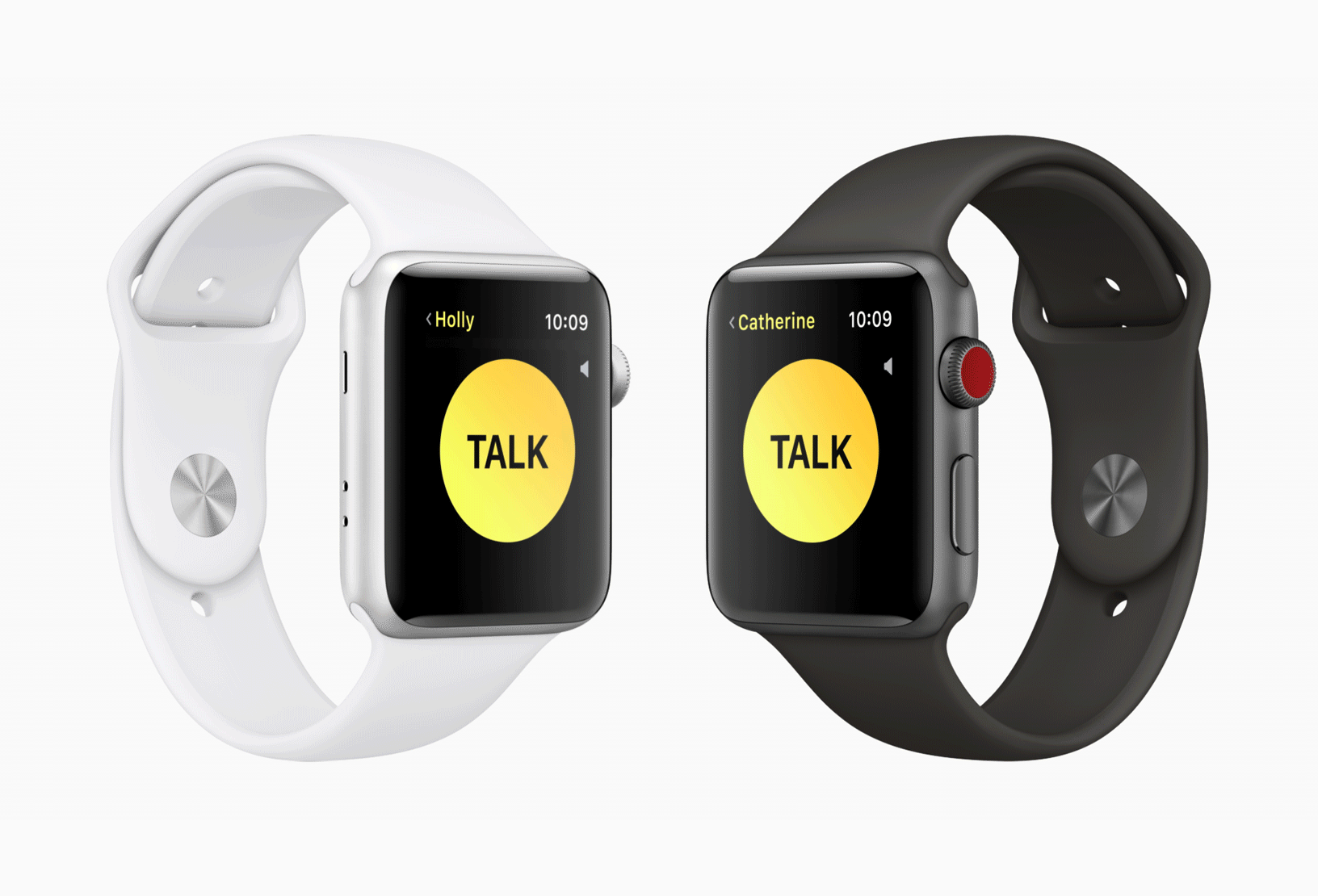 Workout and Activity Features in watchOS 5
There are a couple of different Activity features in watchOS 5, including Challenges. These allow friends to challenge each other to a 7-day competition centered on closing your Activity rings. Whoever earns the most points wins, and you get coaching along the way. This is a healthy kind of social networking.
watchOS 5 also includes automatic workout detection that includes an alert to start the correct kind of workout monitoring. It will also give retroactive credit for a workout depending on your Activity. It works on the other end of the workout, too, with a reminder to end it after a certain amount of time.
Siri on watchOS 5
Apple is bringing Siri Suggestions and Siri Shortcuts to watchOS 5, as well as iOS 12. In addition, Siri will be activated on Apple Watch just by bringing your wrist up, meaning you won't have to say "Hey Siri." That's a solid step up in usability.
Student ID on Apple Watch
Starting with watchOS 5, Apple Watch will support adding university Student IDs to the Wallet app. Universities have to participate in supporting the feature, and Apple announced six universities that will pilot the feature, including Duke, the University of Alabama, and the University of Oklahoma in the fall. The company said Johns Hopkins University, Santa Clara University, and Temple University will launch later in the year.
watchOS 5 will launch in the fall along with Apple's other new OSes.