Apple's HomePod is more than an intelligent speaker, it's also a HomeKit hub, just like Apple TV. That means you can use your HomePod as the bridge when you control your HomeKit smart home gear when you aren't at home.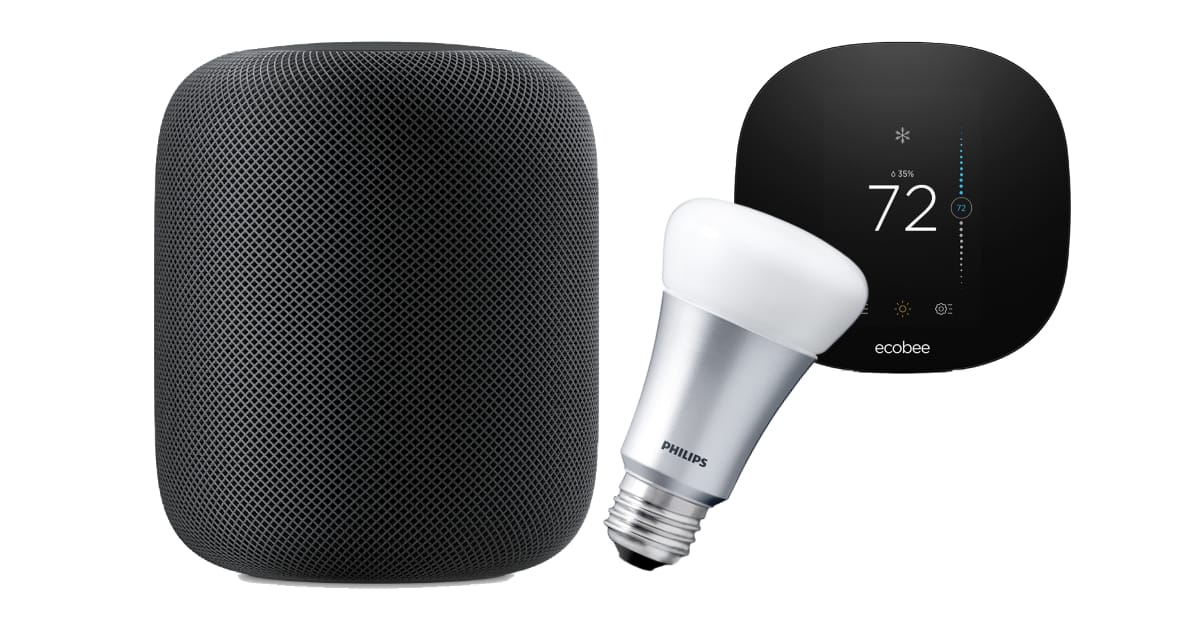 Your HomePod automatically becomes a HomeKit hub if you've already added devices like smart lights and smart thermostats to your smart home setup, no need for you to do anything else. In fact, the setup process is completely transparent; the initial setup adds your HomePod to your HomeKit device list without requiring any action on your part.
HomePod and HomeKit Primer
Apple has been talking about its smart home platform for some time now, although it hasn't gained traction in the same way that some others have. That means there are still plenty of people using Apple products who don't know what HomeKit is, or how they would use it.
HomeKit
Apple introduced HomeKit in 2014 with iOS 8 as a platform to unify smart home device control. The idea is that you can control your lights, thermostat, window shades, garage door, locks, and more from a single interface—and all those devices can work together.
Device makers need to build HomeKit support into their products, which until recently has been a fairly arduous task. Apple relaxed the licensing requirements for hobbyists and tinkerers with iOS 11, and in iOS 11.3 is letting device makers enable HomeKit support through software so they don't have to use custom chips any more. That should help HomeKit's growth.
HomeKit also includes Siri support so you can control your smart home devices with your voice. That voice control, at least for now, is limited to iPhone, iPad, and 5th or 6th generation iPod touch models. HomeKit control isn't available on the Mac even though Siri is part of macOS.
HomeKit Hub
HomeKit and Siri are great when you're at home, but what about when you leave for work and forget to turn off the lights? HomeKit control from your iOS device is limited to when everything is on the same network. To control your smart home gear remotely, you need a HomeKit hub.
Apple includes HomeKit hub support in the fourth generation and newer Apple TV, and limited support in iPads running iOS 10 or newer. You can control an unlimited number of devices with an Apple TV as your hub, but only three with an iPad. The iPad also needs to be plugged into a power source while it serves as a hub.
Apple added another option to its HomeKit hub options with the introduction of the HomePod. That gives you two choices for streaming entertainment devices that let you remotely control your smart home tech.
Next up: HomePod vs Apple TV