We're taking a look at the Intel Mac Pro versus the M2 Mac Pro and determining which one is a better deal for those looking to buy. Originally seeing an announcement back in 2019, the Intel Mac Pro was a spectacular announcement for Apple: a device truly worthy for professionals. Now, in 2023, the company has released the M2 version of this machine, which features the M2 Ultra chip. There's a lot of users that are looking to know about both of these powerhouse machines, so let's take a look at each and determine which is worth the money.
Comparing the two, I'm going to take a brief look at the stats between the Intel and the Apple-based Mac Pros. I'll also explain the major differences between the two machines, while also trying to highlight their major strengths and weaknesses. I will also talk about how these two machines function on the performance end, and then ultimately make an argument toward which one I believe users should consider. There's a lot to it, so let's get started.
Checking the Specs: Intel Mac Pro VS M2 Mac Pro
When it comes to the specs of the 2019 Intel Mac Pro, users have a lot of options to choose from. In addition to 8-, 12-, 16-, 24- and 28-core choices for the Intel Xeon W, the 2019 Mac Pro is also capable of housing up to 1.5TB of memory, though this does require a 24- or 28-core processor. Users also have a plethora of options when it comes to graphics, with all of the choices being variations of the AMD Radeon Pro. The Intel Mac Pro can also configure up to 8TB of SSD storage, splitting it into two 4TB modules. It also features eight PCI Express expansion slots, and can also feature Apple Afterburner, which is a ProRes and ProRes RAW accelerator card. Though Afterburner is an extra $1000 option.
On the flip side, the 2023 Mac Pro only focuses on the M2 Ultra, which is an absolute powerhouse. Featuring a 24-core CPU that sports 16 performance cores and 8 efficiency cores, the Mac Pro is also configurable to 24-core CPU, 76-core GPU and 32-core Neural Engine thanks to the M2 Ultra. The 2023 model also comes with 64GB of unified memory, with options for 128GB and 192GB. In terms of storage, the 2023 model sports 1TB SSD, with options for 2TB, 4TB or 8TB. The 2023 Mac Pro also features two video decode engines, four ProRes encode and decode engines and four encode engines.
Digging Deep: Comparing the Two Machines
Off the rip, users that go with the new Apple-based Mac Pro are getting the much beefier M2 Ultra processor, but the memory is lacking when compared with the options the Intel-based machine provides. Users should heavily consider this, especially when making such a large purchase. This problem can be even larger for the Apple silicon Mac Pro, as it is unable to swap for more memory. However, we'll get into these specifics a bit later.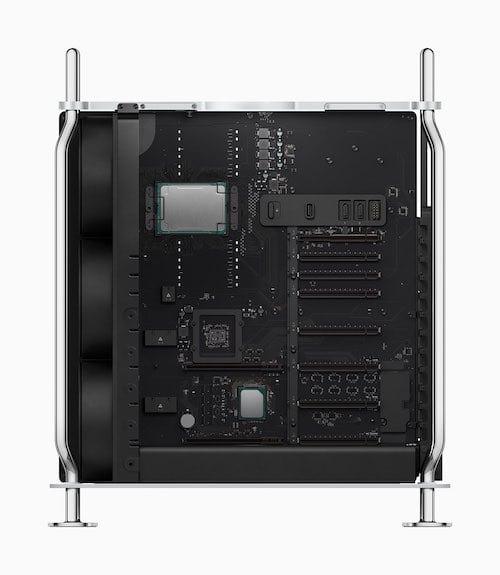 One of the more interesting things about the 2023 Mac Pro is that it looks virtually identical to the 2019 Intel counterpart. Obviously the internal components are vastly different, though Apple decided to stick with the "cheese-grater" look for the 2023 model. With both having virtually the same case, both devices are able to remove the enclosure to give users access to the internal components. This can be great for swapping out parts, though the Apple silicon Mac Pro falters here a bit.
Going Deeper on Intel Mac Pro VS M2 Mac Pro
Unlike the Intel-based model, users are not able to swap or expand the memory within the 2023 Mac Pro, which can be an extreme downside for many. Considering the amount of money you're paying, many users feel this could be a major disadvantage as the machine gets older. On the flip-side, the Intel-based Mac Pro does allow for swapping memory. It also doesn't help that the Intel Mac Pro is capable of up to a terabyte of memory.
Concerning the 2023 Mac Pro, some users may also see a major downside in the lack of support for additional video cards. The M2 chip handles graphics, so you cannot add an additional video card. Users may also want to know that the RAM is also attached to the chip. However, that doesn't mean the new model doesn't support expansion slots, as there's six full-length PCI Express Gen 4 slots. This includes two x16 and four x8 slots. This is up from the Intel-based Mac, which features three full-length PCI Express gen 3 slots: one x16 and two x8.
However, though Apple has expanded these slots, users should really consider what they're going to use them for. For example, if you're a video editor, you're going to need additional things such as memory, storage or even an additional graphics card. Additional PCIe slots aren't necessarily going to help with that. PCIe slots are really only going to be for things such as video and audio capturing, or additional storage. Considering you can just use Thunderbolt or USB-C for the additional hardware, it may be entirely up to the user how many PCIe slots they need in the first place.
Checking Performance: Is Apple M2 better Than Intel?
While one could spend all day pouring over the components within the Mac Pro, performance plays a major part in the decision making process as well. Fortunately, AppleInsider recently performed a test between an Intel Mac Pro and the new Mac Pro M2. They even tested the Intel Mac Pro both with and without Afterburner.
One of the first tests performed involves "high-altitude" image processing. The machines were also tasked with identifying interesting subjects taken from a 3TB database. The database was loaded from an internal SSD. The Mac Pro Intel without Afterburner took 21 minutes and eight seconds, whereas the Mac Pro Intel with Afterburner accomplished this task in 11 minutes and 45 seconds. For the Mac Pro M2, the time was six minutes, 11 seconds.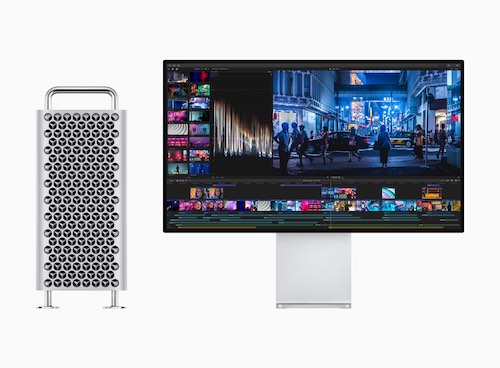 In fact, in almost every test performed, the Mac Pro M2 obliterated the Intels. This includes Xcode compile tests, chemistry stoichiometry reaction calculation and simulation, complex fluid flow through piping and more. While AppleInsider observes that this is rather impressive, there is just one problem for the Mac Pro M2: The Mac Studio also can include the M2 Ultra.
Looking at Your Wallet: Price of Intel Mac Pro VS M2 Mac Pro
Obviously when it comes to something as top of the line as the Mac Pro, users should definitely consider price. For the Mac Pro M2, prices start at $6,999 for the tower model and $7,499 for the rack model. These prices only climb when you configure them with more power. For example, buying all of the bells and whistles for the tower on Apple's Online Store, the price jumps to a staggering $12,847.98.
For the Intel Mac Pro, users cannot purchase a new one directly from Apple, though, at the time of this writing, there were several refurbished options varying greatly in price. The lower end shows an Intel Mac Pro for $4,099, and some of the prices can even reach up to $35,299.00, though this one comes with Two Radeon Pro Vega II Duos, as well as Apple Afterburner. It also comes packed to the rim with extra RAM and the like, though that $35,300 is spicy for anyone. Users should also consider the fact that while refurbished Intel Mac Pros are available at the time of this writing, it may not be an option very much longer.
When it comes to price, users should obviously consider shopping around, as the M2 Mac can also get extremely high in price. It's at this point that I would recommend to users that they consider what they actually plan on using the machine for. Taking price into account, there are more wallet-friendly offerings from Apple that can offer just as much power. For example, the M2 Ultra Mac Studio is around $3,000 cheaper than the Mac Pro, starting at $3,999 over the Mac Pro M2's $6,999.
Something to Consider: macOS with Intel Mac Pro VS M2 Mac Pro
When it comes to the M2 vs. Intel-processor debate, another important thing to heavily consider is macOS. With macOS Sonoma narrowing down the list of Intel devices that will receive support, it's likely that Intel-based Macs are reaching the end of their life cycle. Considering Apple is pretty much keeping focus on their own processors, the chances that the company is going to drop support for Intel machines over the next couple of years seems pretty high. Additionally, as mentioned above concerning PCIe slots, users may find these to be of no use to them.
Considering the likelihood of Apple supporting Intel processors is only going to lower as time moves forward, this alone may be a convincing argument to go with an M2-series Mac Pro over an Intel Mac Pro. While Apple has been quiet about its plans for Intel, the fact that devices already lost support for macOS Sonoma may mean that changes are on the way. Let me make this clear that this is conjecture on my part. Considering the power and price of the Intel Mac Studio, it may be awhile before it loses macOS support. However, I think this is something that one should still take into account before buying an Intel-based Mac in 2023 and beyond.
What Should You Get?
I personally think the right choice is to go with an M2-series Mac Pro over an Intel-based Mac. While the likelihood that you can get an Intel-based Mac far cheaper than an M2 Mac is good, the lack of future support that is likely to arrive sooner than one would think should be the largest drawback for many users.
However, users are really going to need to consider the drawbacks of both. With the M2 Mac Pro, you will have to worry about certain things not being replaceable, whereas with the Intel Mac Pro you're going to have to assume that it may potentially stop seeing support in the not-too-distant future. I feel that this is what essentially boils down the decision making process for users: what they are able to live without.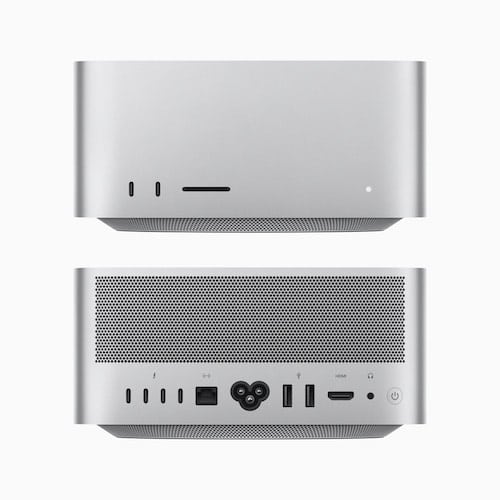 At the end of the day, I think going with the M2 Mac Pro is going to be the smarter choice over the Intel. Though the M2 Mac Pro does have issues with modifying the device, I think the fact that Apple is moving more and more away from Intel is a good reason to go with the newer model of Mac Pro over something a bit older. It's also going to become increasingly hard to find an Intel-based Mac Pro as well. However, if you want my honest opinion, it may be the wiser move to go with the Apple Mac Studio. Considering it can be just as powerful as the stock Mac Pro M2, it may be the smarter buy.
Further Ideas and Pros and Cons
On the flip side, if a user is really set on getting the Mac Pro, they should determine if the M2's lack of expandable memory or video card slot is a dealbreaker. Again, I would also personally consider Apple's desire to move away from Intel-based chips as well. While an Intel-based Mac Pro likely has years left in its tank, it wouldn't be too surprising if it lost support sometime in the near future.
Mac Pro M2 Pros:
M2 offers superior performance.
Faster than the Intel-based Mac Pro
Easier to purchase.
M2 Mac Pro Cons:
Non swappable memory and no support for more video cards.
Mac Studio is just as powerful.
PCIe slots not as great as expandable components.
Mac Pro-Intel Pros:
Swappable memory and support for additional video cards.
Still an extremely powerful machine.
More options for processor and graphics card.
Luck may find you a good deal on it.
Intel Mac Pro Cons:
May lose support in future versions of macOS before the M2.
Not as speedy as the M2 Mac Pro.
Won't find refurbished much longer, if at all.
Making the Decision: M2 Mac Pro VS Intel Mac Pro
At the end of the day, anyone that purchases a Mac Pro is going to get some of the highest quality production available from Apple. Considering the company has been focusing on this device for the past 20 years, there's a reason many professionals flock to the machine. However, there's really a need to emphasize the 'Pro' in Mac Pro, as this is likely a device that is for business-class professionals. For typical users, it's likely to be overkill. However, if you're willing to spend the cash, you're certainly going to get an exceedingly powerful machine.
If you need help, we typically have answers. For example, if you need to learn more about macOS Sonoma, we've got you covered. We can also show you how you can take advantage of Apple's new Game Mode within this operating system. We also have some in-depth coverage concerning Metal 3 and what it means for the future of gaming on Apple machines. While some may be determining what Apple product they want to buy next, we've got solutions outside of this as well.