If you've spent any time messing around with your Apple Watch, you probably know that the convenient little device takes your heart rate, both constantly when you're working out and when you're not moving throughout the day. But you may not be aware that the Watch relays this info to the Health app on your iPhone, which is awesome because you can then look back over your data to get a good idea of, say, your resting heart rate. Let's check it out!
So first, what you'll do is open the Health app on your iPhone. It's the one with a little red heart inside its icon (awwwwww):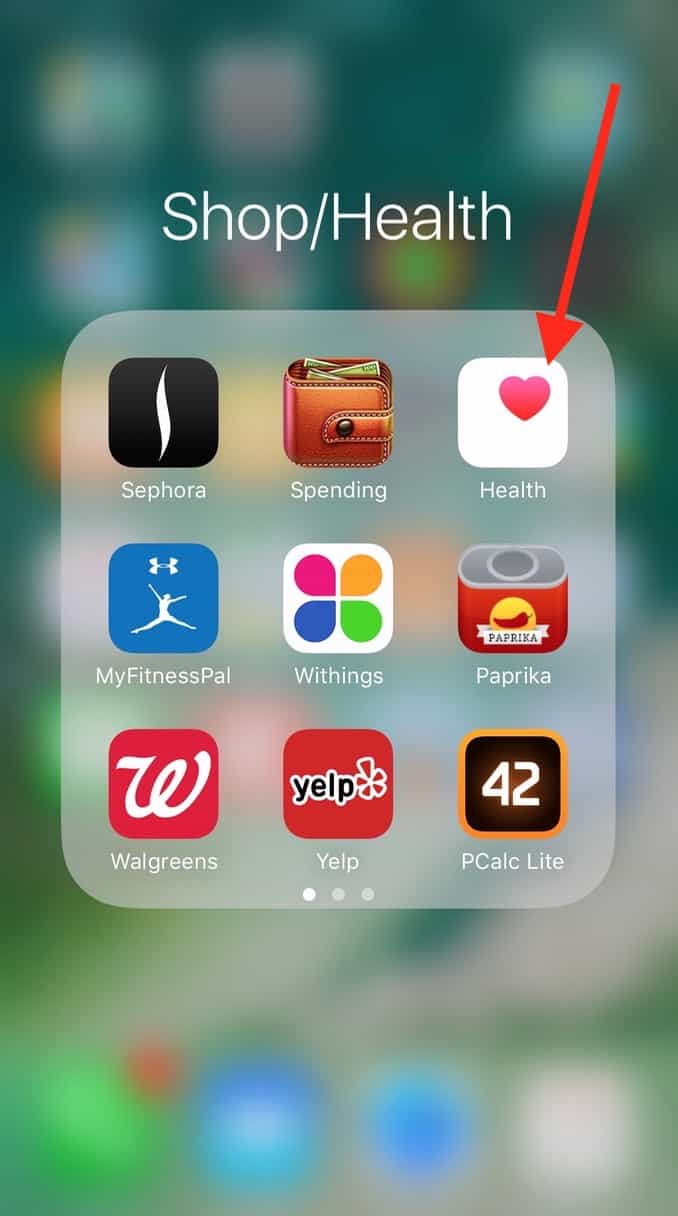 Near the bottom of the "Health Data" tab within that app is an option to look at your Vitals: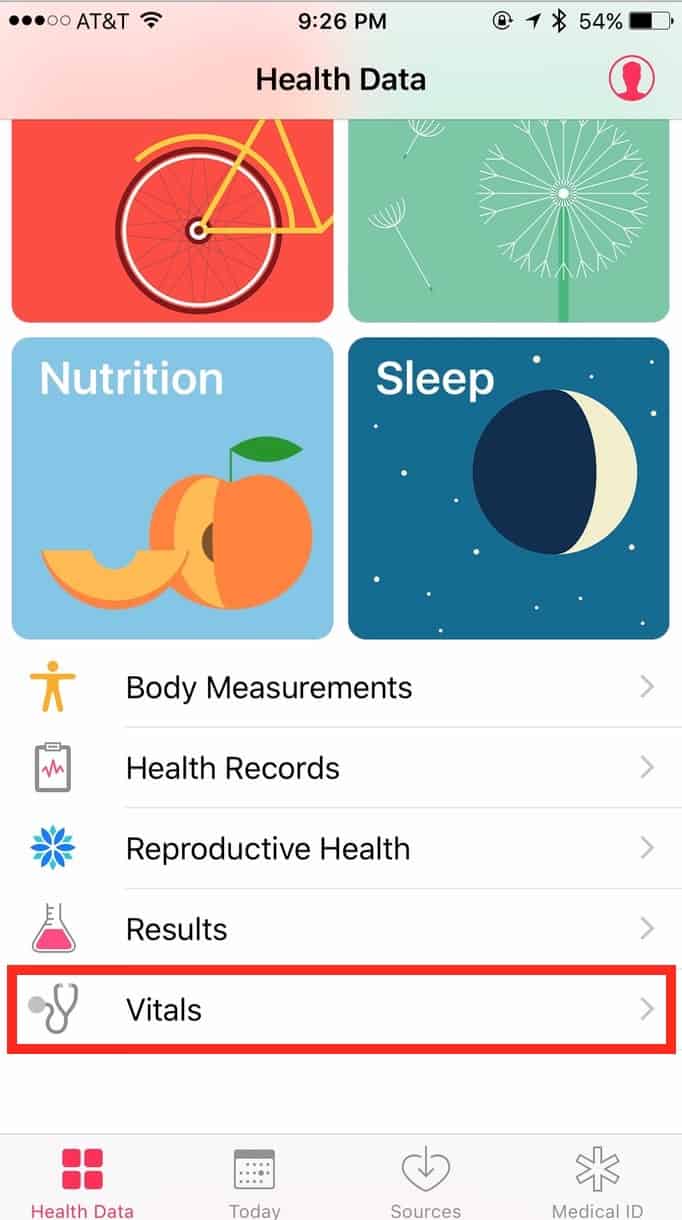 Once you're inside "Vitals," then, you'll see your most recent heart rate measurement at the top.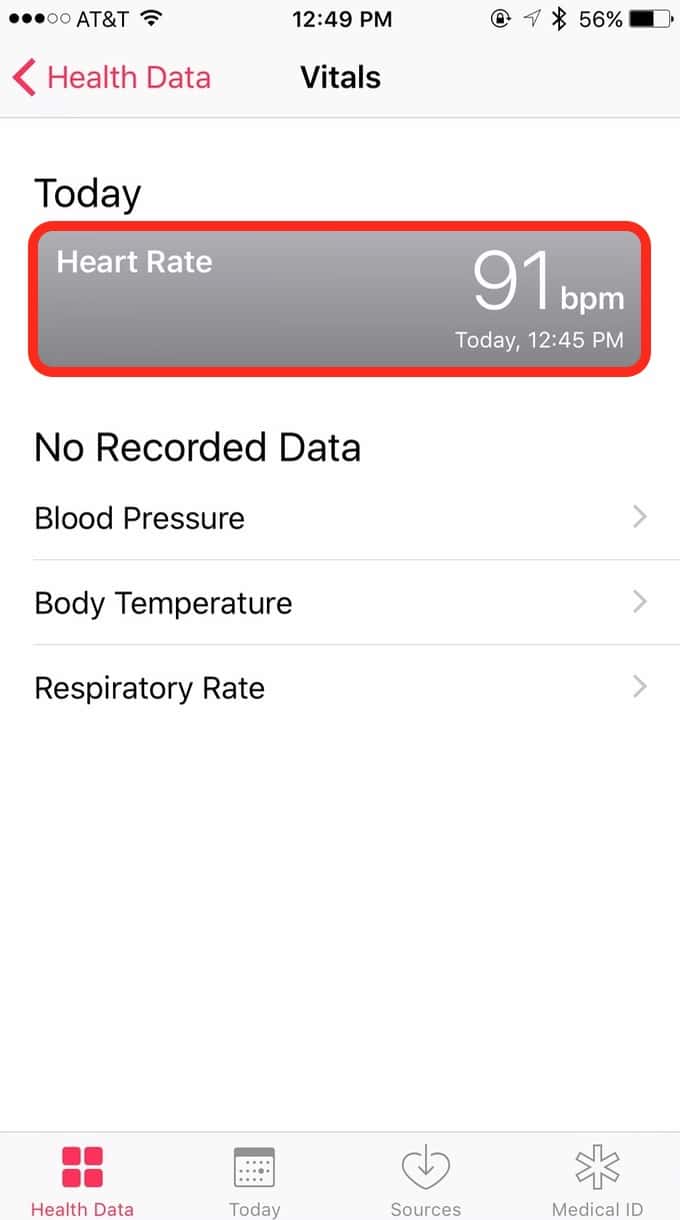 Well, apparently writing these tips gets my heart going! Who knew?
Anyhow, tap that "Heart Rate" choice, and you'll get a graphical look at how yours has been, which you can view by day, week, month, or year.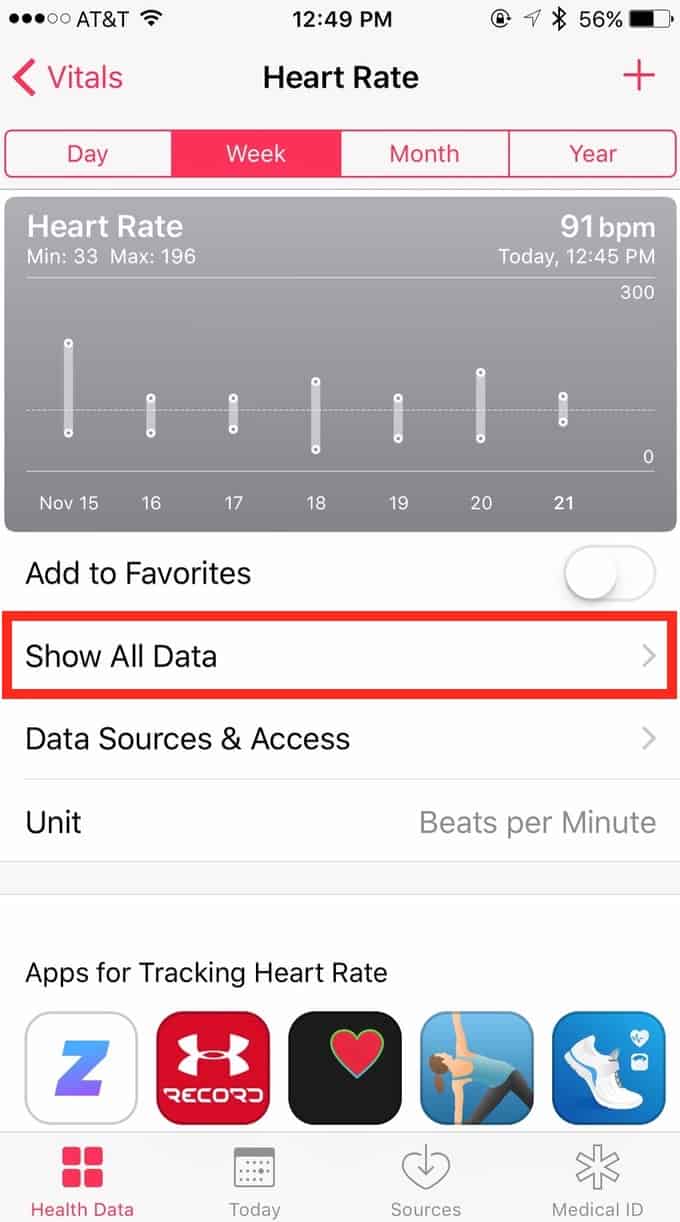 As you can see, there's also a "Show All Data" option, so pick that, and…whoa Nelly.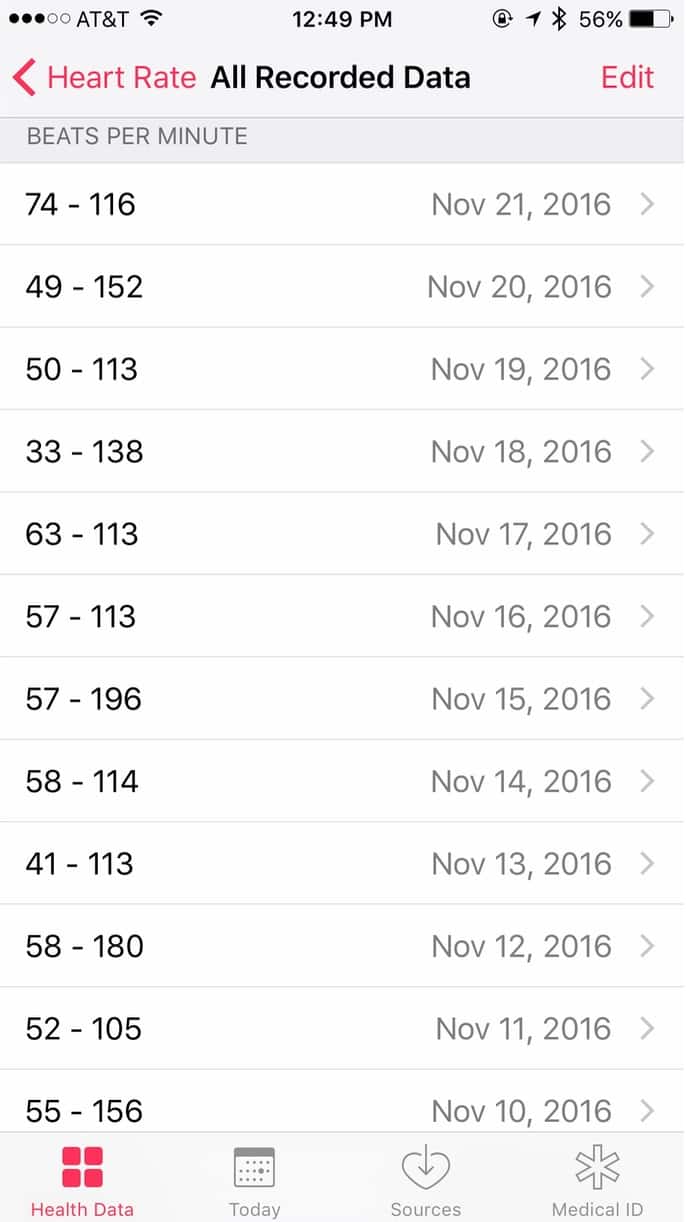 That's, uh…that's a lot of info. And if you drill down into one of your days, you'll see it broken down even more: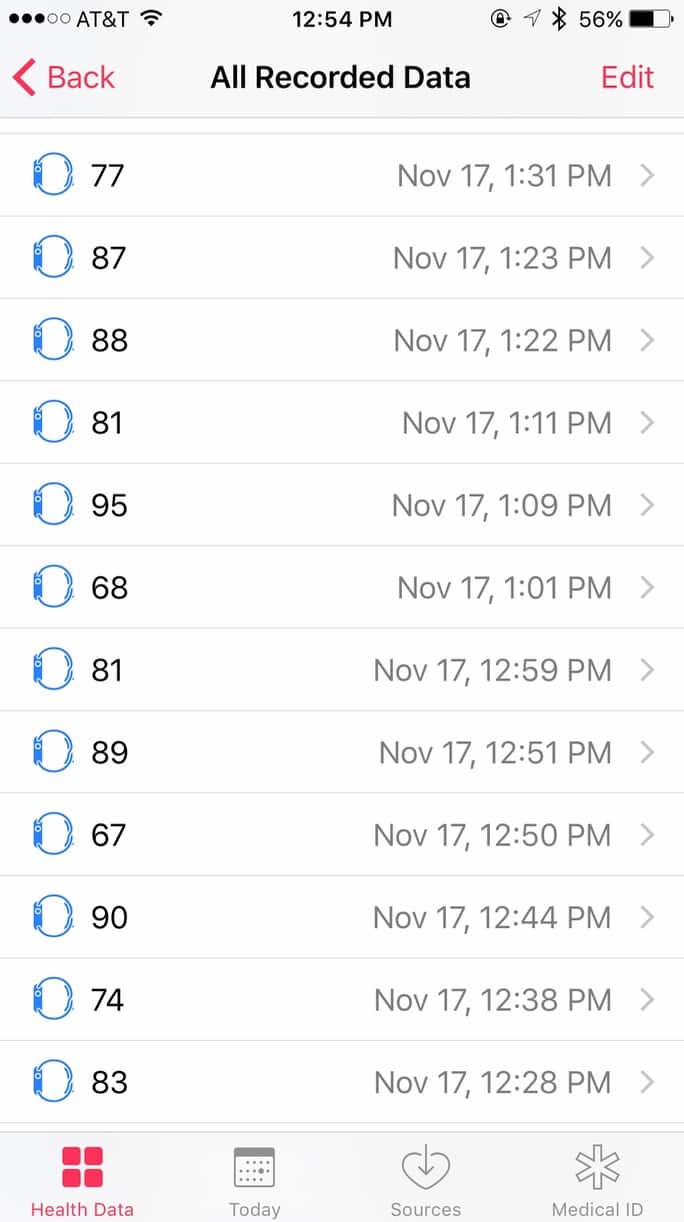 AND you can tap on one particular sample to see its details, too: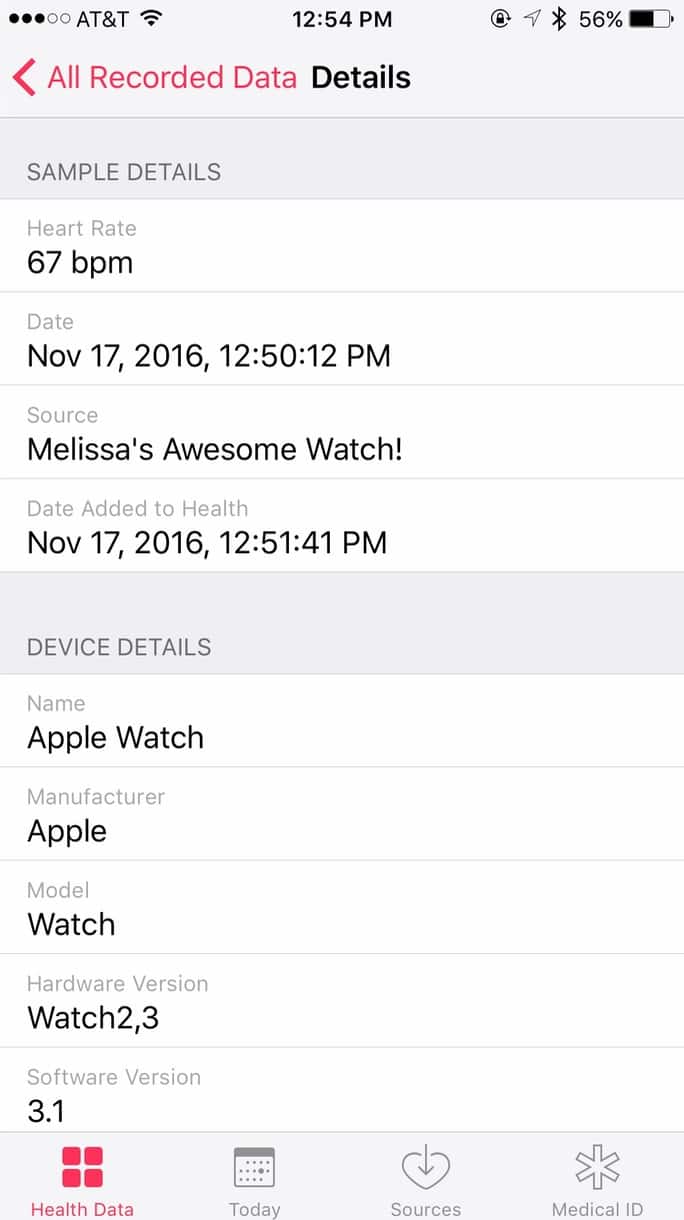 So, yeah. If what you're wanting is to view any historical heart data that your Watch has gathered, you can. In fact, I'd wager that's probably more information than any sane person needs, but whatever floats your boat, friends. And on the off chance that you'd like to know MORE about how and when the Apple Watch measures your heart rate, of course there's a support article for that.