If you send someone a message from your iPhone, you want it to appear on your other devices, right? Of course you do, because you're smart like that. If that isn't happening for you, though, there are quite a few troubleshooting steps you could go through. Below, I've listed three things that have resolved the not-syncing problem most often for me, along with some resources from Apple to peruse if you still can't get everything communicating properly. Happy troubleshooting, folks! Wait, is troubleshooting ever happy?
1. Make sure you're signed into your Apple ID on both your Mac and on your iOS devices. On your iPhone or iPad, you'll visit Settings > Messages to check this; make sure the "iMessage" option is on at the top…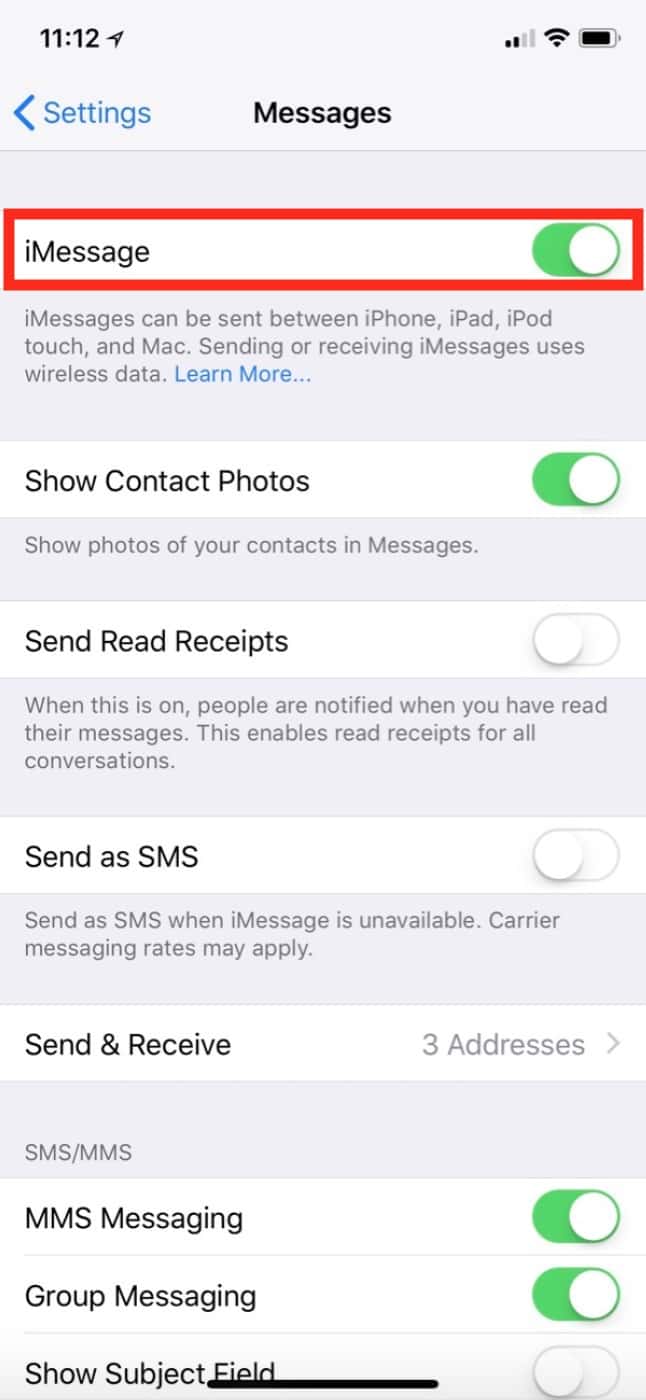 …but if you instead see something like "Use your Apple ID for iMessage," touch that and log in with your Apple ID. (And the same thing applies if you see username/password fields—just log in.)
On your Mac, you'll open the Messages program to get started, and if you find a login screen like the one below, again you'll sign in with your Apple ID.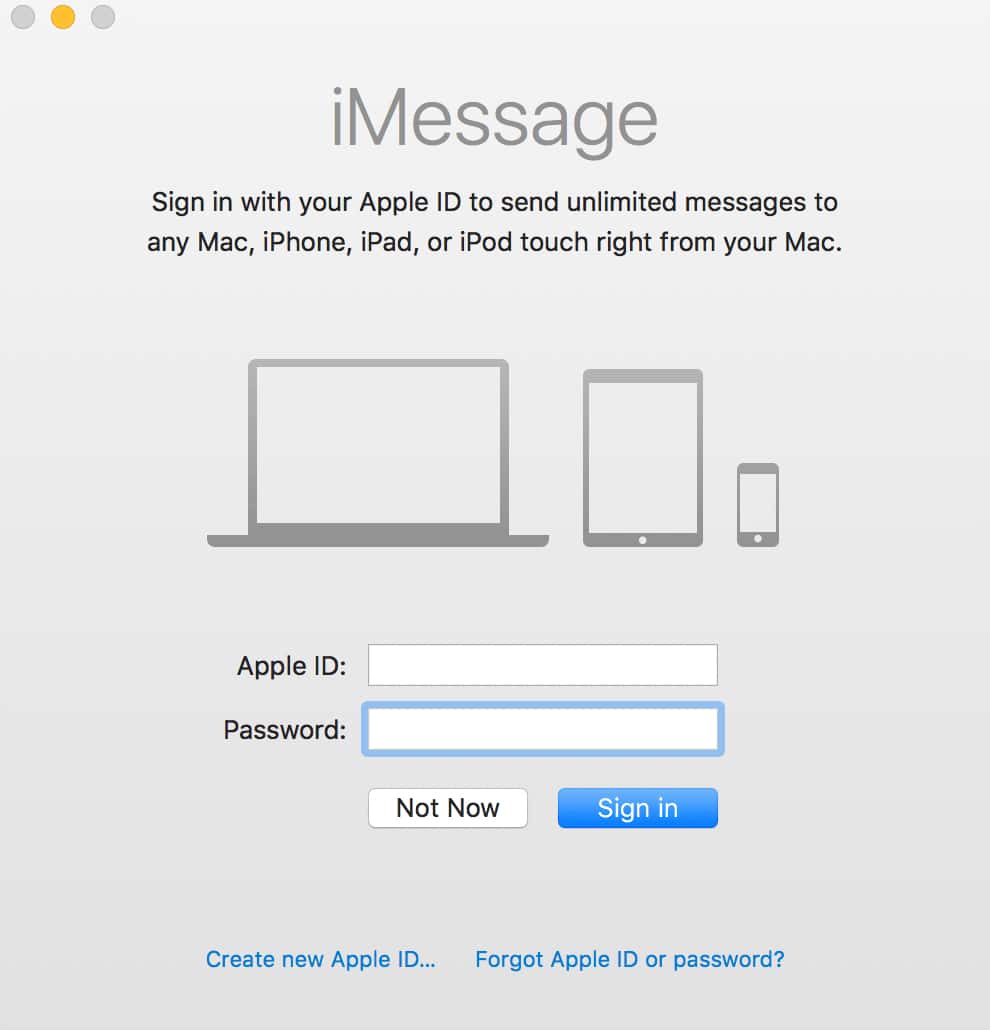 For more details on this, visit Apple's support page on the initial setup.
2. Check to see that all of the addresses you can be reached at are the same. If you look under Messages > Preferences on your Mac and click on the "Accounts" tab, you'll note that your iMessage account may have several email addresses and your phone number associated with it.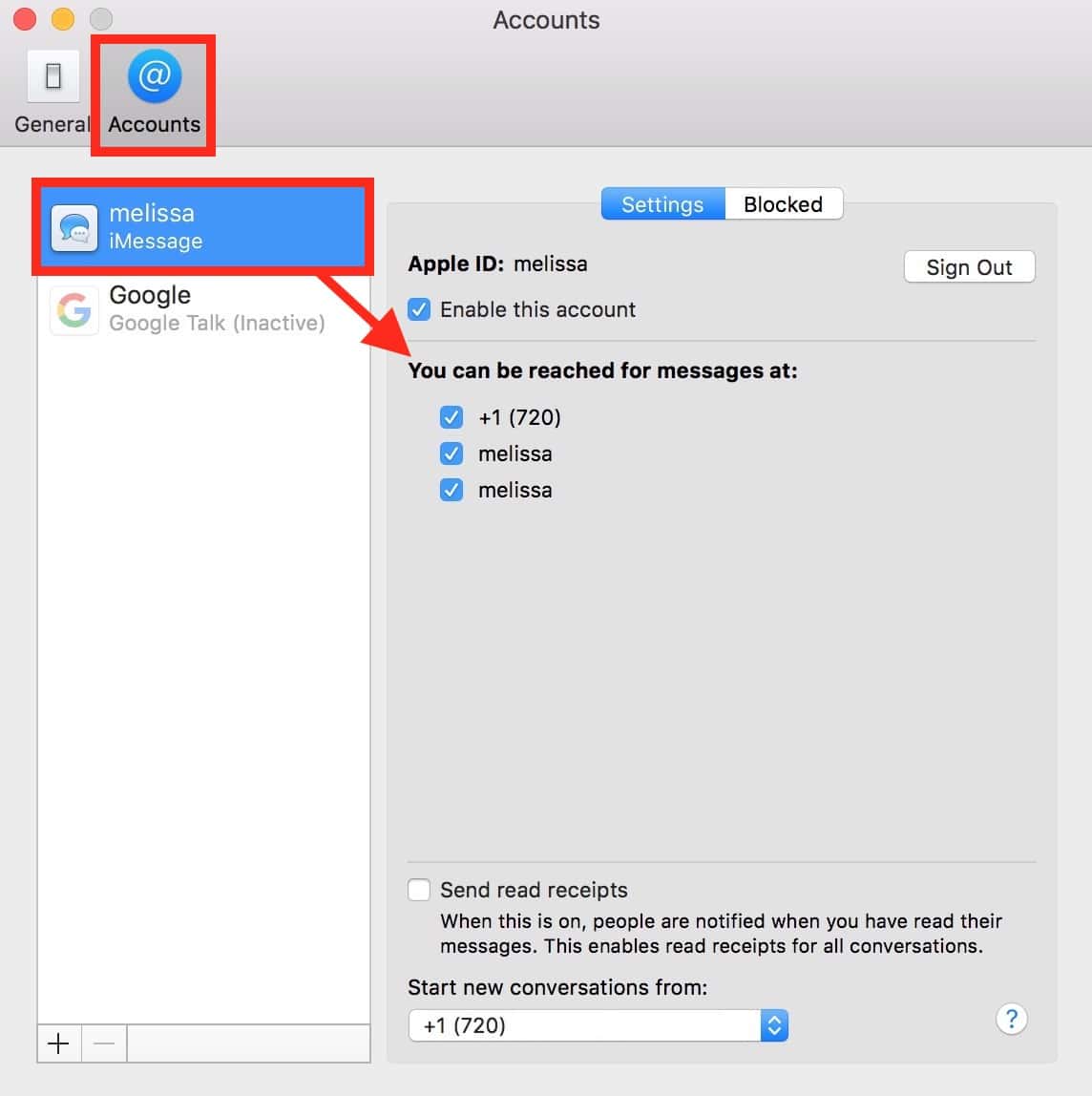 If you look on your iPhone and iPad within Settings > Messages > Send & Receive, those associated addresses (and the phone number, of course) should all be selected in exactly the same way. Note the checkmarks next to everything under "You can be reached by iMessage at":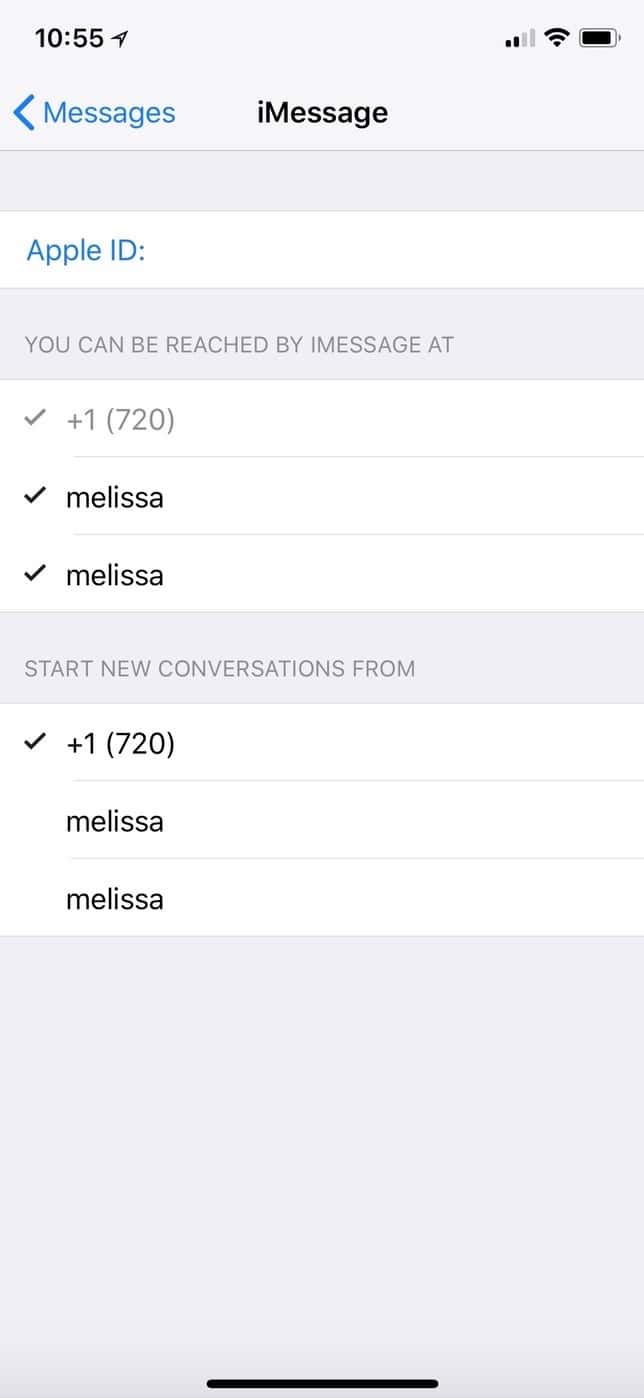 If you find that you're allowing messages to be sent to a particular email address on your iPhone but that account is deselected on your Mac, for example, you'll want to toggle it on within that Messages > Preferences > Accounts area.

If you don't do so, this might mean that you'd see texts from someone on your iPhone but not your Mac if the sender was composing them to the email address in question. So just be certain every address you want to allow is selected on all of your devices, and you're golden. If you're still not convinced that everything is turned on correctly, you can of course read yet another Apple support article.
3. If all else fails, turn it off and on again. Are you tired of hearing this? I'll bet you are, but it gets repeated because it works, I swear. If all of your settings seem to be correct everywhere but texts still aren't coming through, start by rebooting all of your devices. If that doesn't work, sign out of Messages on your Mac (within Messages > Preferences > Accounts); then do the same thing on your iPhone and iPad by visiting Settings > Messages > Send & Receive and tapping your Apple ID at the top to reveal a "Sign Out" option.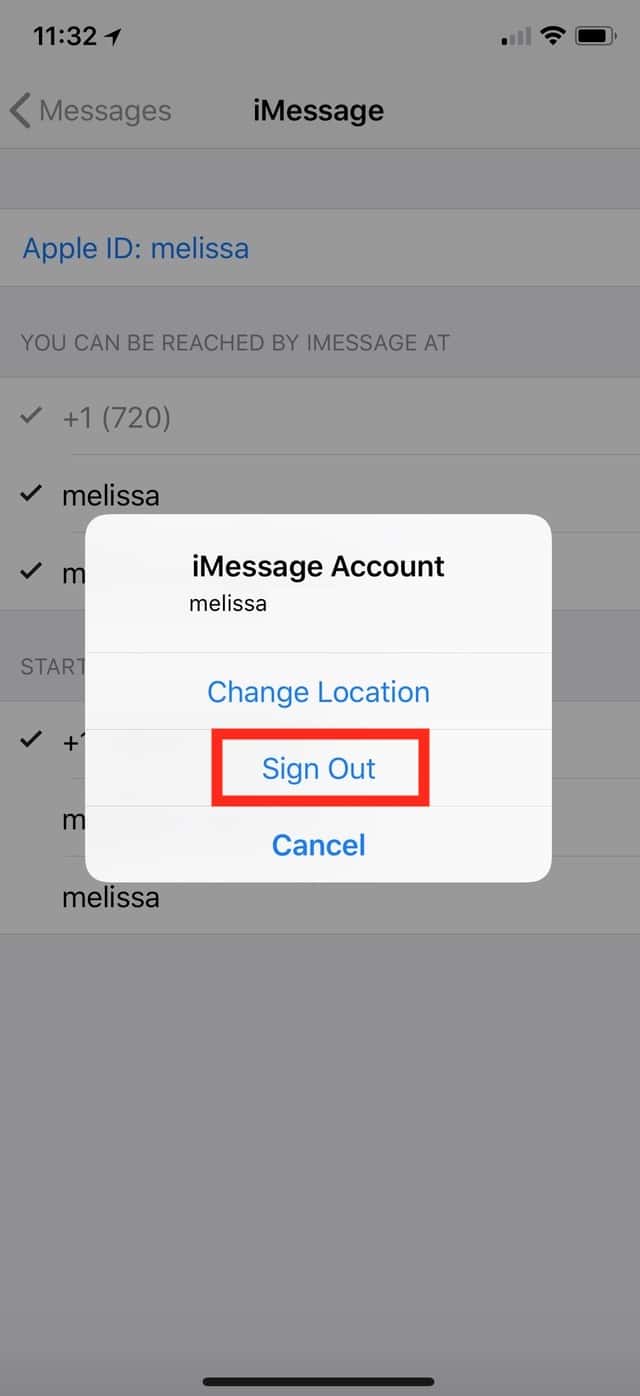 Then sign back in on all of your devices, make sure your settings are correct (including the "You can be reached at" choices), and have someone send you test messages to your phone number and to your associated email addresses. If everything comes to all of your devices, great!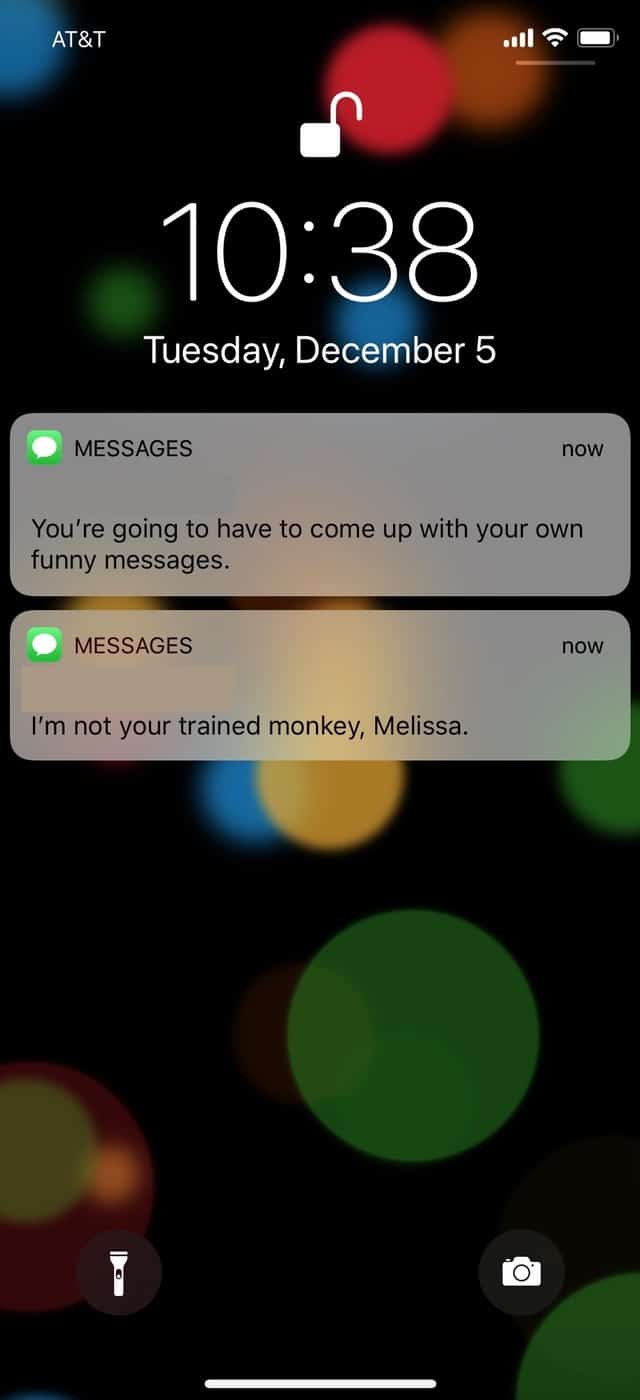 I'm getting the funny feeling my friends are sick of me asking for help with taking screenshots.