Here's a handy tip so you can quickly access information about your router, and see if your network is performing well. See your BSSID, signal-to-noise ratio, and even the transmit rate between your router and computer. All it takes is a press of a button and a click of your trackpad/mouse.
If you hold down the Option key and click the Wi-Fi icon in the menu bar, it will give you details about the network, and a place to create a diagnostics report.
Wi-Fi Tools
As you can see below, this provides you with details about your router and the network you're using. The items in gray—except for "Wi-Fi On" and "Personal Hotspots"—are all pieces of additional information seen only in this mode. They're mostly esoteric settings and whatnot, but below we have an explanation of what each setting is.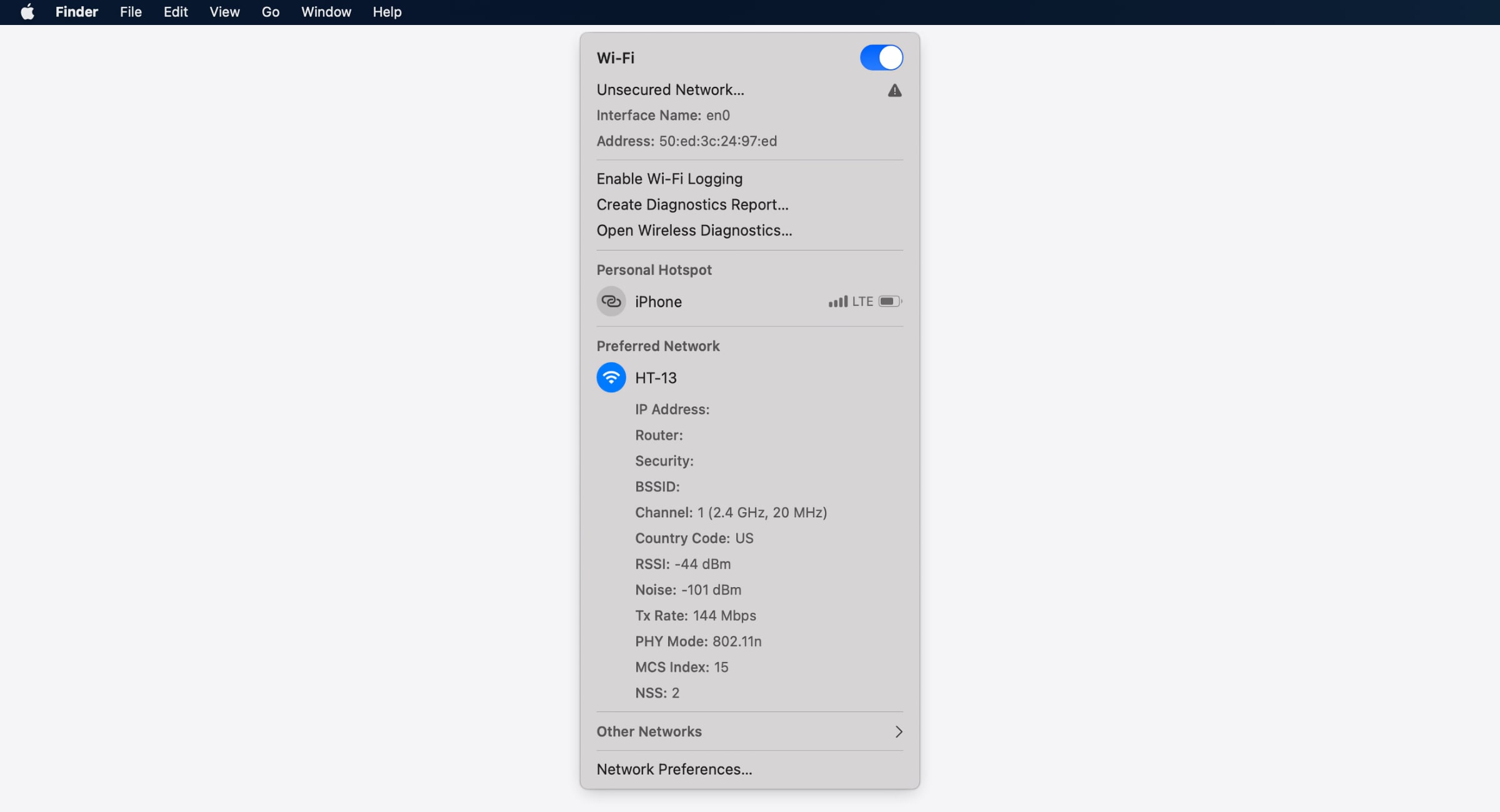 Router Information
IP Address: This is your computer's IP address.
Router: Your router's IP address. You can type this into your browser to access your router's web interface.
Internet: This tells you if you are able to access the internet or not. If not, open Wireless Diagnostics.
Security: Your router's security. Most routers on the market offer WPA2 Personal, and it keeps your network encrypted.
BSSID: This is your router's MAC, or hardware address. It acts as an identifier for your router that lets it talk to other network-connected devices.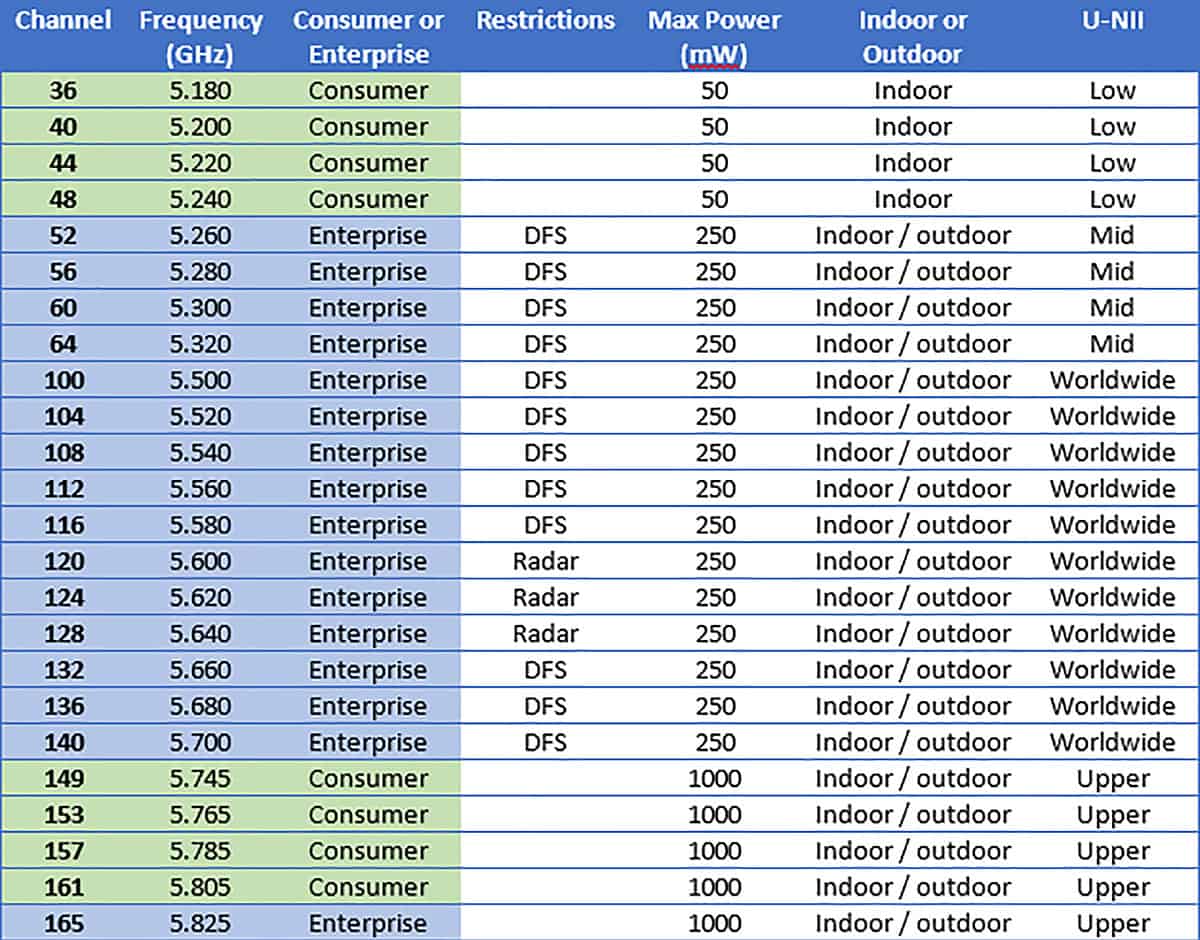 Network Information
Channel: This is your WLAN channel, and it determines which radio frequency the router uses to transmit information. My router uses channel 153 on 5GHz bandwidth.
RSSI: Received Signal Strength Indicator measures how well a device "hears" a signal from the router. It's useful for determining if you have enough signal to get a good wireless connection.
Noise: This measures how much radio noise is interfering with the RSSI signal. Signal-to-noise ratio is a measure used in science and engineering that compares the level of a desired signal to the level of background noise. It is defined as the ratio of signal power to the noise power, often expressed in decibels (via Wikipedia).
TX Rate: The transmit rate is the speed of the data that is transmitted between your router and your computer. Right now I have a speed of 450 Mbps.
PHY Mode: This is the wireless protocol that the router uses, according to the IEEE 802.11 wireless standard.
MCS Index: This number corresponds to the protocols uses to encode the radio signal.
With this tip you'll be a network pro in no time, and saves you from navigation through System Preferences.