iOS 11.3's promised music videos section in Apple Music has shown up early. The new feature groups together music videos into categories like "Today's Video Hits," and "New Music Videos," and "Music Video Playlists."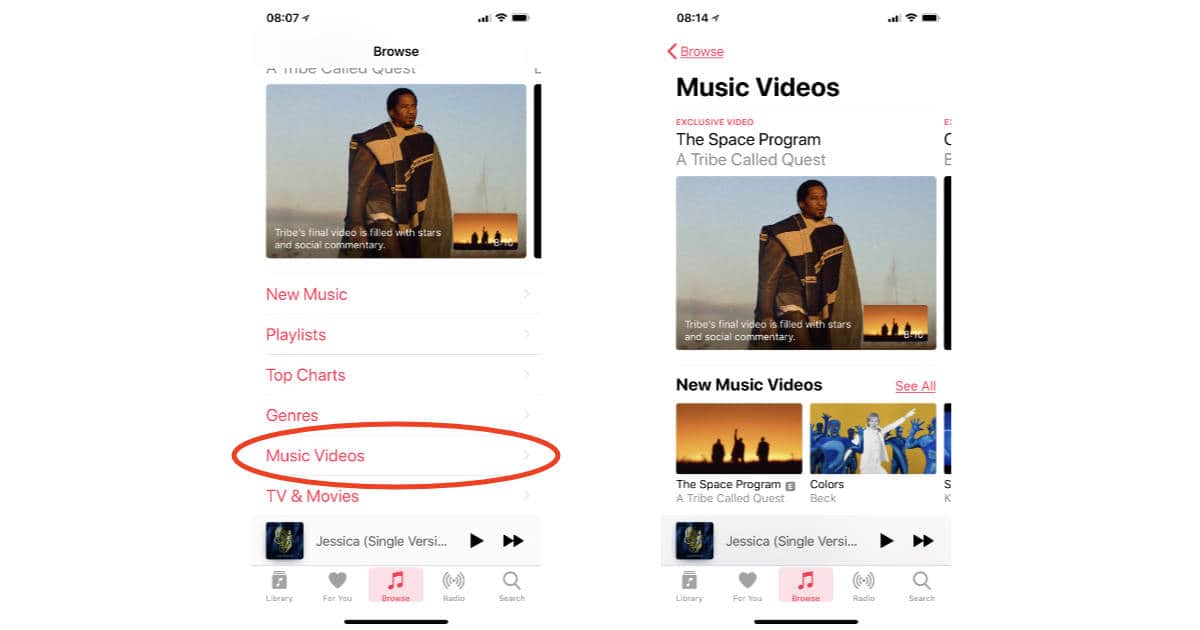 The Music Videos section is available in the Music app for Apple Music subscribers on iPhone and iPad even if you aren't running a beta version of iOS 11.3. It's also available in iTunes on the Mac.
You can see Music Videos by going to the Browse tab in the Music app or iTunes. From there you can select categories or videos to play.
iOS 11.3 was released for the new 9.7-inch iPad with Apple Pencil support yesterday. Apple says it'll be available for everyone this spring, and with yesterday's release and now the Music Videos section in Apple Music appearing, odds are we'll see the official release soon.