Page 2 – New Features in iOS 12, watchOS 5, and tvOS 12
iOS 12
There are lots of new features in iOS 12, even though Apple said specifically it was taking a breather with this release to make it faster and more stable. Let's get to it:
Siri Suggestions – Siri Suggestions are getting smarter and more capable. This include the sorts of things Siri can suggest and the quality of the suggestions, too. Andrew Orr has a good writeup of these changes.
Siri Shortcuts – Don't call them Skills! But yeah. It's Workflow for Siri, where you can assign trigger phrases for Siri actions you set up.
New Animojis – There will be four new Animojis: Tiger, Koala, T-Rex, and Ghost.
Memoji – And, you can make an Animoji of you!
Video and Photo Filters – Apple is adding more system-level filters for photos and videos that can be added in post or live, ad that includes video chats. Animoji and Memoji can be added live, too.
Tongue Detection – Apple is adding tongues to Animoji. Your iPhone X will detect what your tongue is doing and add it to your Animoji.
ARKit 2 – Apple is beefing up ARKit with shared experiences, persistent scenes, and more.
Screen Time – Apple announced several features to help us control our own screen addictions, including Screen Time. This feature will give you reports on how much time you're spending in your devices, and where you're spending it. You can also give yourselves guidelines for how much time you spend in an app, and iOS 12 will nudge you when you get close to or cross that line. Parents can use Screen Time to control when their kids use their devices.
Do Not Disturb – Apple is beefing up Do Not Disturb to keep Notifications off your Lock Screen (say at night).
Stocks App and Voice Memos on iPad – Apple will finally bring its own Stocks and Voice Memos apps to the iPad, too.
Notification Controls – Apple will give us more control over Notifications from the Lock Screen.
Grouped Notifications – Notifications can also be grouped so that many Notifications from the same app take up less space and can be dismissed at once.
Measure – Apple made an app that can give you accurate 2D measurements of 3D objects (in the real world) using just your camera. That is one step on the other side of the magic line!
Car Play Support for 3rd Party Mapping Apps – w000t!
Group FaceTime Chats – Mentioned in the Mac section, Apple is adding Group FaceTime calls.
Photos App Update – The Photos app is being revamped in iOS 12, including interface changes, new search features, and more.
Student ID – Apple is working with universities to allow students to add their Student IDs to their Wallet app on iPhone and Apple Watch. Six universities will pilot the service in 2018.
watchOS 5
Apple Watch is getting several new features in watchOS 5 in the communications and Activity realms.
Walkie Talkie – This is a new app for Apple Watch that allows us to exchange short audio messages with our friends (like a Walkie Talkie). It looks great.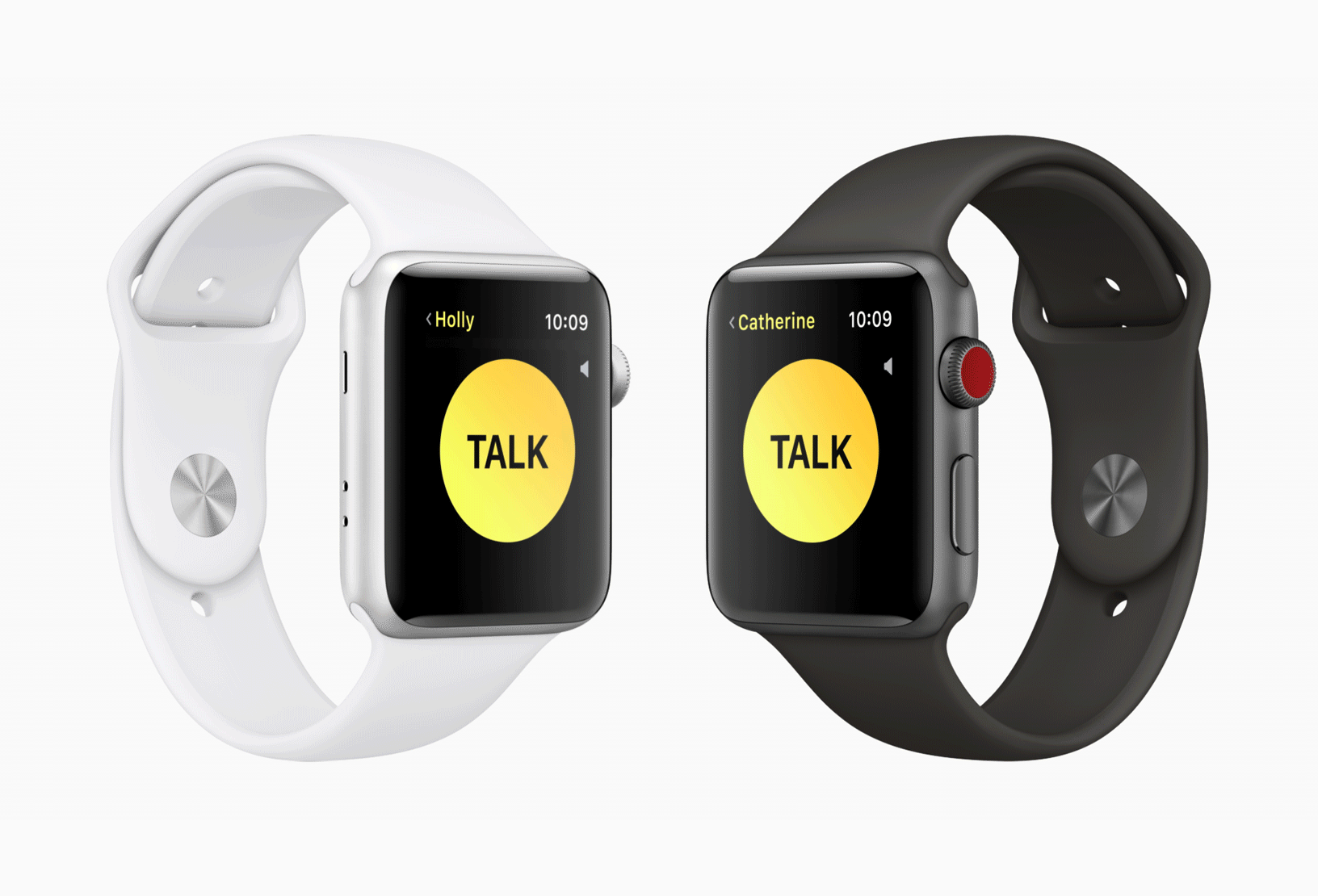 Workout Challenges – watchOS 5 will allow us to challenge our friends, or be challenged) for 7 day Workout competitions. Earn the most points to beat your friends, family, and workmates.
Invoking Siri – You'll be able to invoke Siri just by raising your wrist, no "Hey Siri" required.
Siri Shortcuts and Suggestions – The same Siri Shortcuts and improvements to Suggestions mentioned in iOS 12 are coming to watchOS 5.
Student ID – Apple is working with universities to allow students to add their Student IDs to their Wallet app on iPhone and Apple Watch. Six universities will pilot the service in 2018.
tvOS 12
Dolby Atmos – One of the biggest free bumps announced Monday is support for Dolby Atmos in Apple TV 4K and in (some) iTunes movies. Atmos is a new Dolby feature designed for home theaters, and Apple is adding it to Apple TV 4K through a free software update. It will also be available in iTunes, and Apple won't be charging more for those titles that support it. A soundbar with Dolby Atmos will also be required.
Cable Settop Boxes – Apple is working with a few cable providers in the U.S., France, and Switzerland to allow Apple TV to be your cable settop box. Read our full coverage for more.
Earth Aerial Shot – There will be a new Aerial Shot on your Apple TV with tvOS 12, once made with the help of U.S. astronauts.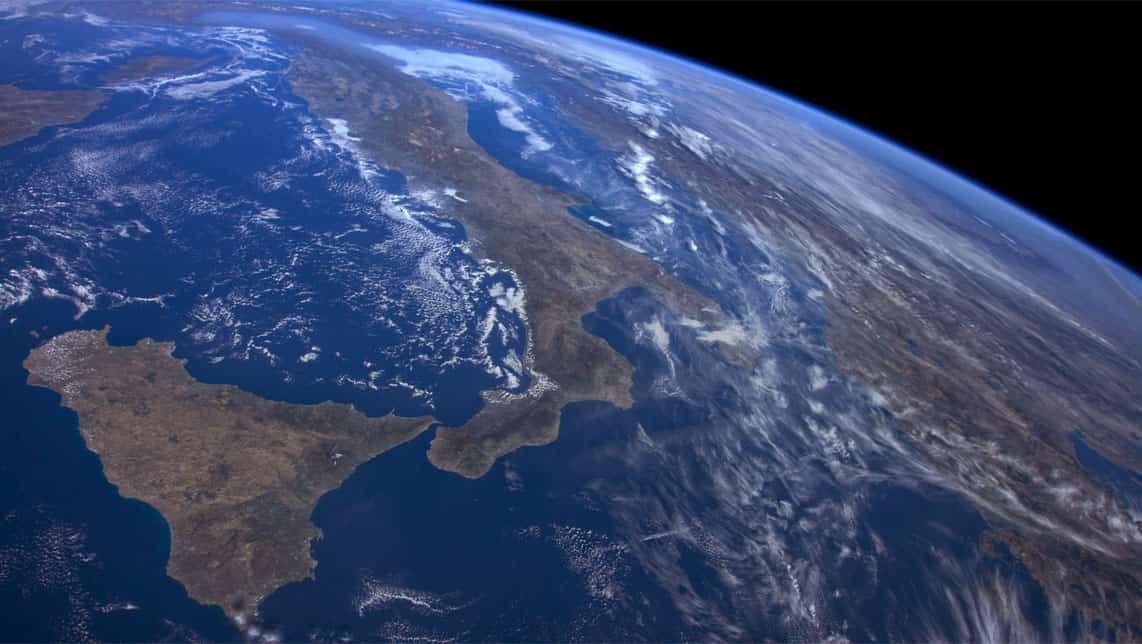 Aerial Shot Location Data – This is a small, but cool feature. Now when you see one of those gorgeous aerial shots on your Apple TV, you can see information about that location with the press of a button on your Apple remote.